Alumni Notes
Latest Updates from Your Fellow Alumni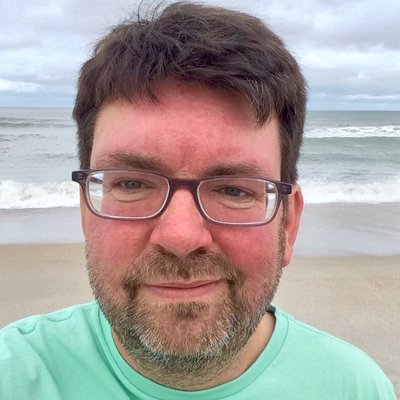 Scott Dodd (1994, Journalism),
was elected to the board of the Society of Environmental Journalists at the organization's 2017 conference in Pittsburgh. He is the editor-in-chief of Grist, the nation's leading nonprofit environmental publication. On Twitter: @scottdodd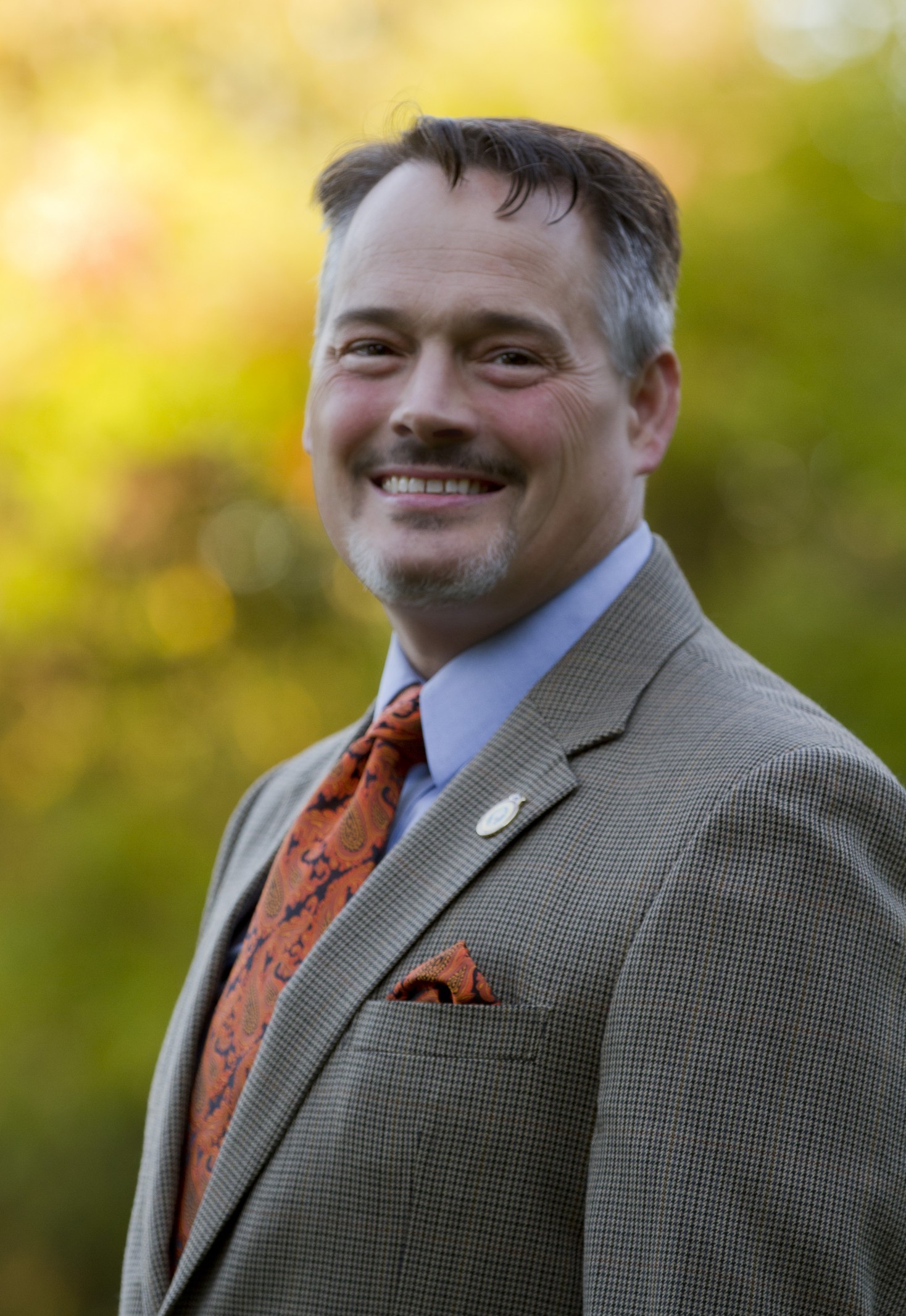 David Falchek (1991, Broadcast Journalism),
was appointed executive director of the American Wine Society, the oldest and largest organization of wine consumers in the United States, in 2017. A member of the American Society of Association Executives, he serves on that organization's public policy committee.
Stephanie (Podey) Kuhl (1997, Telecommunications),
is vice president and associate general Counsel at NCTA - The Internet and Television Association in Washington, D.C. She lives with her husband and daughters in Arlington, Virginia.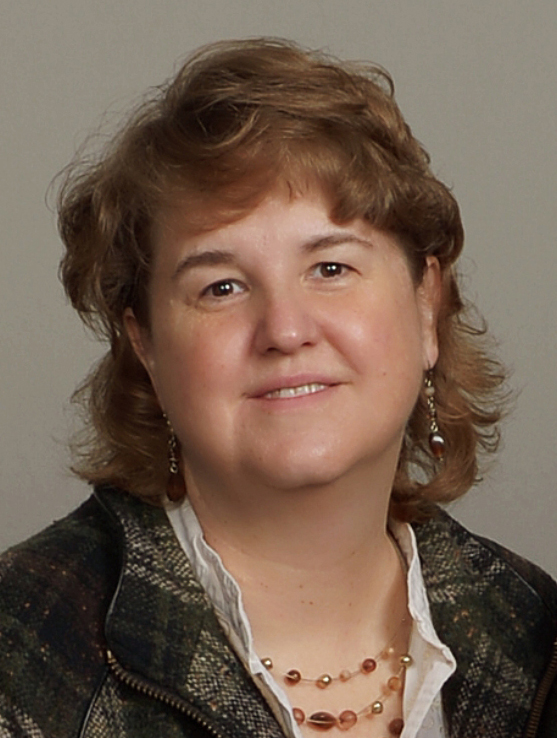 Adrienne M. Ciletti (1990, Journalism),
, senior manager of internal commnuications at J.C. Penney Company Inc., earned the Strategic Communication Management Professional (SCMP) certification. Adrienne is among the first to sit for and pass the inaugural exam by the Global Communication Certification Council, an initiative of the International Association of Business Communicators (IABC). This certification demonstrates her proficiency in advising and leading, management, strategy development, innovation, ethics and reputation management in the field of organizational communications.
Laura Michalski (2005, Journalism),
\=joined The Washington Post as a multiplatform editor in August 2017. Previously, she had worked at The Virginian-Pilot in Norfolk, Virginia. She started there as a Dow Jones News Fund intern in 2005 and became a copy editor, assistant copy desk chief and, most recently, night editor. She now lives in Alexandria, Virginia.
Jennifer O'Meara (2007, Advertising/Public Relations),
was promoted to digital marketing manager at Eruptr in January 2017. She started with the company January 2016. http://www.eruptr.com/
Heather Hilinski Kelso (2009, Advertising/Public Relations),
is an executive communications specialist working for the chairman, president and CEO of Lockheed Martin Corporation.
David Zellers (2015, Telecommunications),
has joined NH Bragg in Bangor, Maine, as a marketing and e-commerce specialist.
Tony A. Phyrillas (1983, Journalism),
is editor/content manager of The Mercury, a two-time Pulitzer Prize-winning daily newspaper in Pottstown, Pennsylvania. Phyrillas previously served as a reporter, copy editor, city editor and managing editor of The Mercury.
Katie Blitz (2016, Advertising/Public Relations),
has joined Time Inc. as a public relations coordinator for Entertainment Weekly, Food & Wine, Cooking Light and Extra Crispy.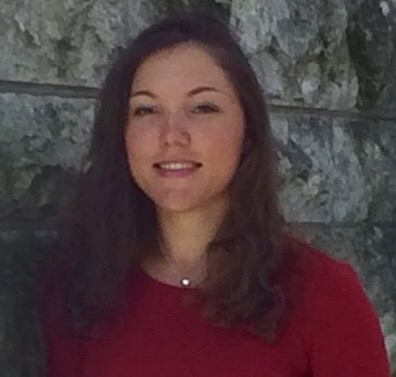 Kendall Allen (2016, Advertising/Public Relations),
is an account executive with North Hills Magazine in Pittsburgh.
David Boyer (1982, Journalism),
is senior White House correspondent for The Washington Times.
Jim Reeser (1996, Journalism),
sports editor at The Citizens' Voice in Wilkes-Barre, Pennsylvania, is now the Mid-Atlantic region chairman for the Associated Press Sports Editors.
Brooke (Pilszak) Duffy (2002, Advertising/Public Relations),
Ph.D., ('02 Ad/PR) recently published her second book, "(Not) Getting Paid to Do What You Love: Gender, Social Media, and Aspirational Work" (Yale University Press, 2017). She is an assistant professor of communication at Cornell University and lives with her husband Michael Duffy ('03 Eng) in Lansing, New York.
Tyler Estright (2013, Broadcast Journalism),
is a managed service representative for Link Computer Corp. in Bellwood, Pennsylvania.
Chris McKim (1995, Film-Video),
recently won a 2017 Daytime Emmy for the documentary "Out of Iraq," which he produced and directed. Previously he was the executive producer and showrunner on the first four seasons of "RuPaul's Drag Race."
Lynn Ondrusek (2012, Print Journalism),
switched gears in her career to the non-profit world, and is the community outreach and communications manager with Third Street Alliance for Women & Children in Easton, Pennsylvania. She is engaged to Dustin Schoof, a 2004 Temple graduate, and they plan to marry in June 2018.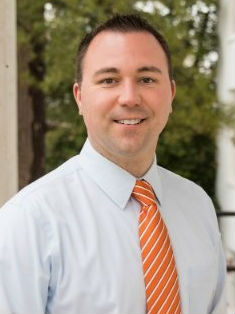 Ben Rupp (2002, Journalism),
accepted a position as a Senior Major Gift Officer at Millersville University in Millersville, Pa. Ben, Karla (wife), and sons CJ (6) and Calvin (1) live in Landisville, Pa.
Chelsea Sweithelm (2012, Advertising/Public Relations),
was promoted to senior communications analyst at Highmark Inc.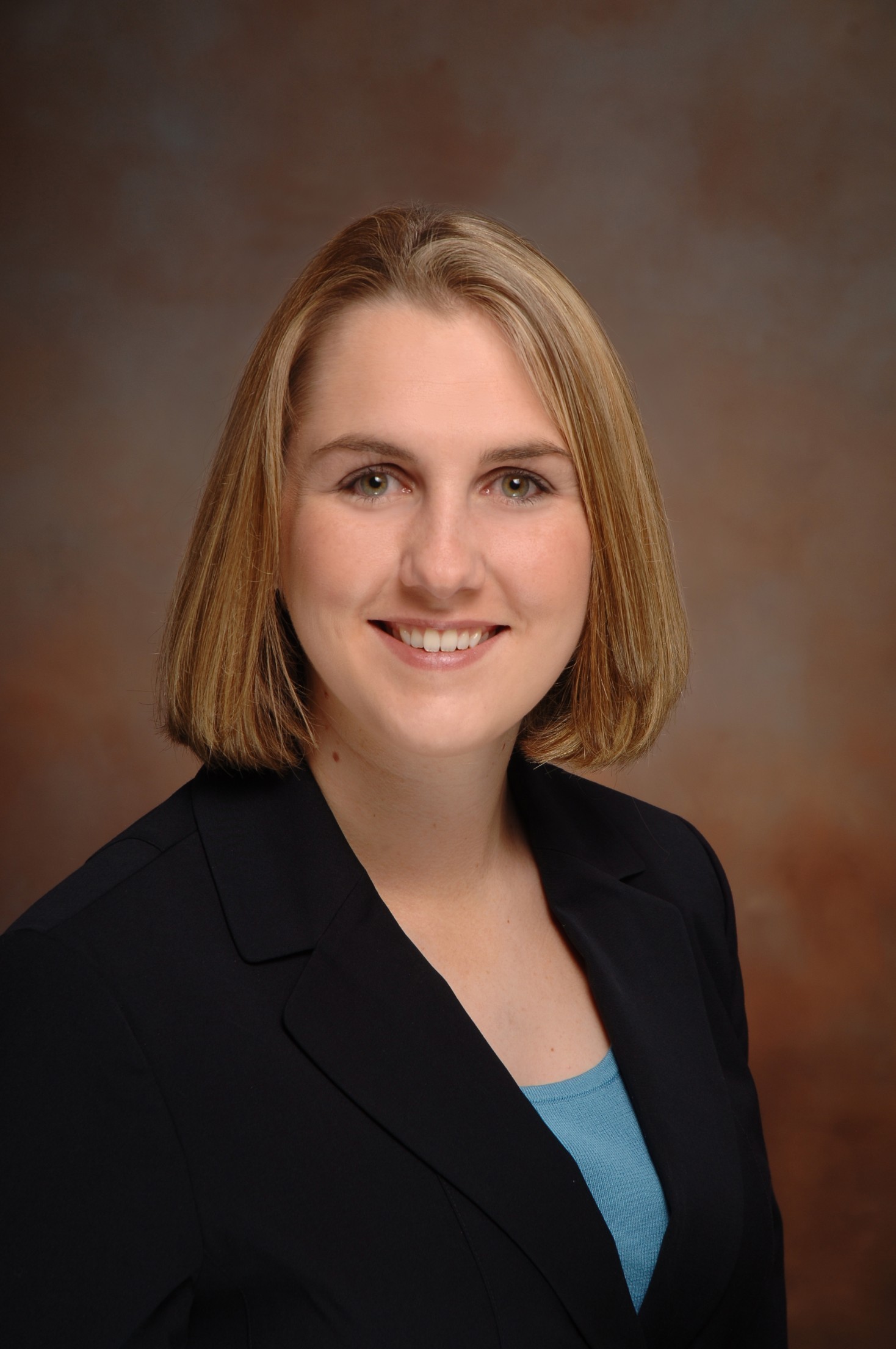 Jen Lemanski (2004, Advertising/Public Relations),
was named as one of Houston Business Journal's 40 Under 40 for 2017. She is the practice growth senior manager for Pannell Kerr Forster of Texas, P.C. (PKF Texas), a middle market accounting and advisory firm in Houston. She is also a national board member of the Association for Accounting Marketing. Lemanski recently completed three terms as president of the Greater Houston Chapter of the Penn State Alumni Association, where she remains as an at-large board member.
Michael Appleman (2015, Journalism),
is a production assistant for "Andrea Mitchell Reports" on MSNBC. He lives in New York City.
Sam Smink (2010, Journalism),
joined WPTV (an NBC affiliate) in West Palm Beach, Florida, as an investigative reporter.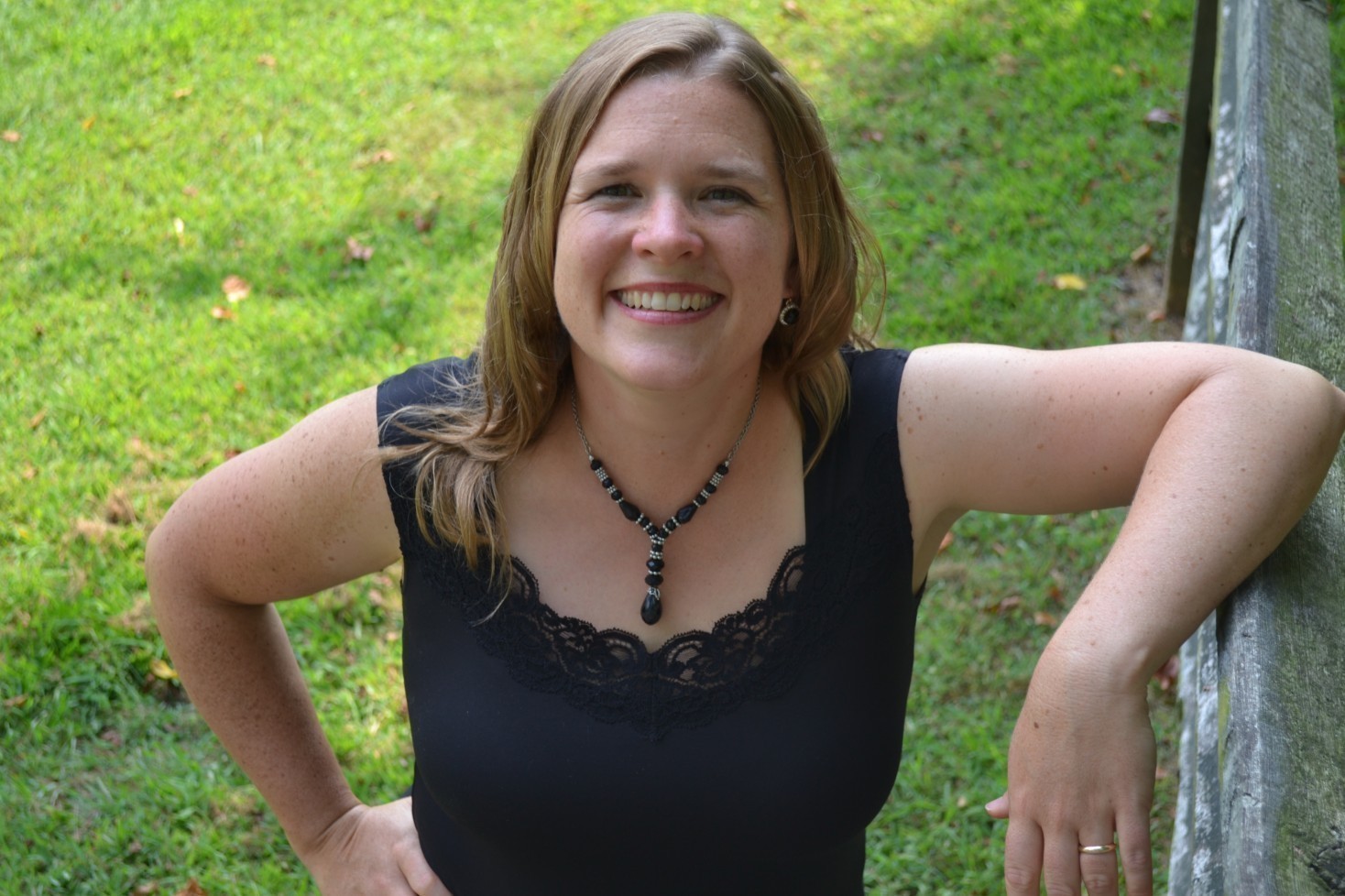 Katie Robles (2001, Film-Video),
the author of Sex, Soup, and Two Fisted Eating: Hilarious Weight Loss for Wives which provides tips and encouragement for women to lose weight and get healthy and keeps them entertained along the way.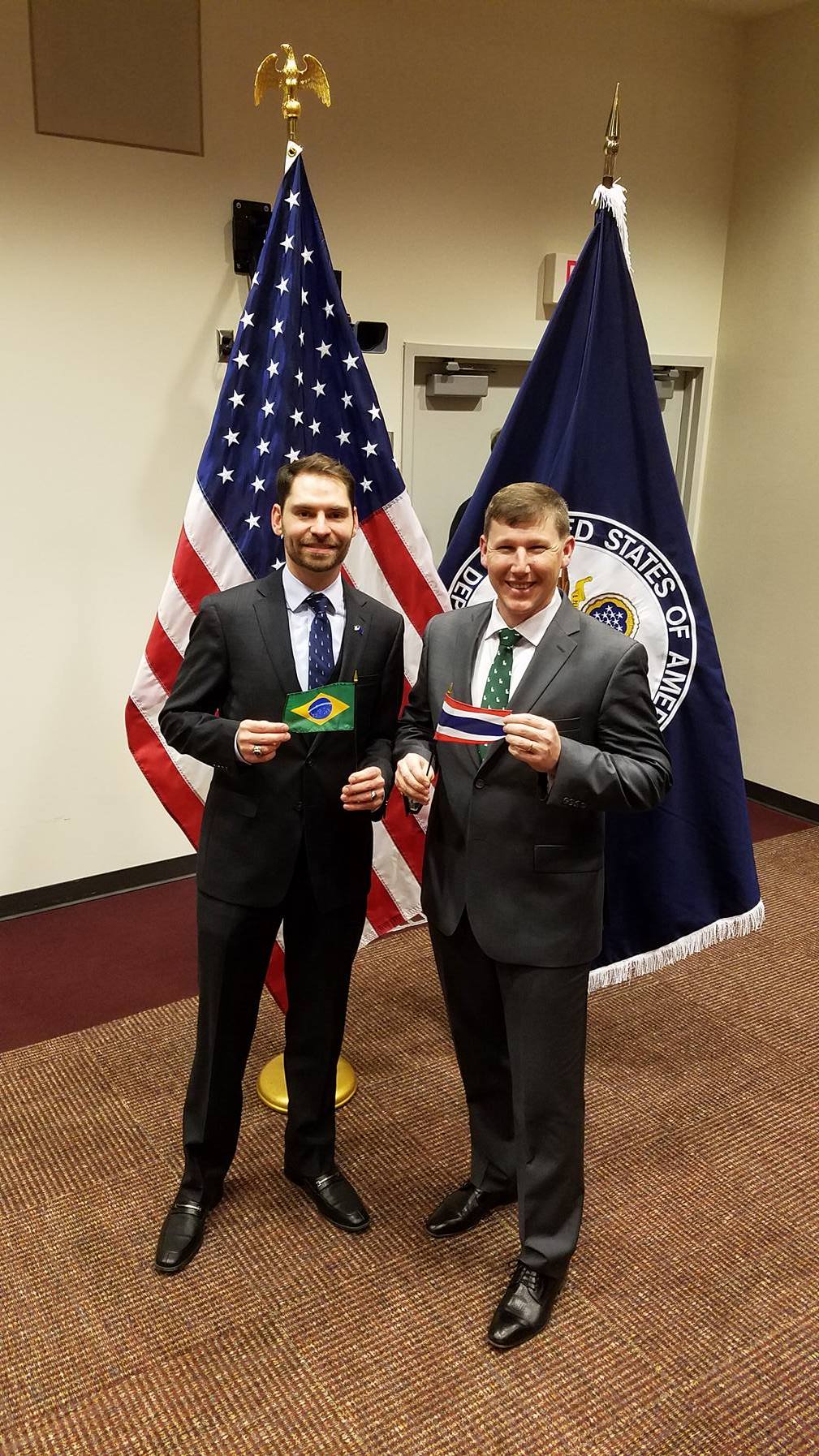 Rob Joswiak (2004, Telecommunications),
and Matthew McCarty ('95 Edu) are both Air Force veterans who were given their first post assignments as Department of State Foreign Service Officers. Joswiak's website covers his background (www.robjoswiak.com) while McCarty is a retired pilot now embarking on a second career as a diplomat. Both were sworn in Feb. 17 by Secretary Tillerson at the Harry S. Truman Building in Washington, D.C.
Kevin Fawcett (2006, Telecommunications),
iis a project manager and certified PMP for Crystal Technologies Group Inc., a technology consulting firm based in West Chester, Pennsylvania, specializing in connectivity, cloud and managed services. He has been with Crystal Technologies for over 10 years ever since he graduated in Summer 2006. He currently resides in Phoenixville, Pennsylvania.
Bruce Wood (MA 1980, Journalism),
gave up his role as the beat writer covering Dartmouth College sports for the local daily to begin a paid subscription website that has offered daily coverage of the Ivy League school's football team since 2005. He's the senior writer for the Dartmouth publication Peak Quarterly and fills in the rest of the year freelancing. His son Matt graduated who from Penn State with a geography degree in 2016 and daughter Kelly graduated from Dartmouth. He and his wife live on a dirt road on the side of Moose Mountain in the rural village of Etna, part of Hanover, N.H.
Craig Waldron Jr. (2014, Journalism),
is a specialty sales representative for Avion Pharmaceuticals Hematinic Division.
Chuck Gloman (1980, Film-Video),
is an associate professor and the chair of the TV/film department at DeSales University in Center Valley, Pennsylvania. His recent film, "Lester's Collection," was awarded as Best Film from the Lehigh Valley at the eighth annual Movies at the Mill International Film Festival in Easton, Pennsylvania.
Matt Papaycik (2007, Journalism),
is a news producer at WSVN-TV in Miami.
Mark Muller (1996, Advertising/Public Relations),
is a regional marketing manager for Creative Artists Agency (CAA) in Orlando, Florida. CAA was recently ranked No. 8 overall (out of 427 total entries) on the first-ever Forbes SportsMoney Index, a ranking of the most influential athletes, agencies, brands and teams in sports.
Grant Shumaker (2013, Advertising/Public Relations),
is a copywriter for Custom Ink in Fairfax, Virginia.
Aaron Clark (2011, Broadcast Journalism),
is the communications director and digital strategist for Congressman Brian Fitzpatrick (R-Pa.).
Brittany Sykes (2010, Advertising/Public Relations),
is the PR director at Everything But The House (EBTH).
Samantha Scheller (2010, Broadcast Journalism),
is a complex commercial litigation attorney in New York City, with a passion for media law and First Amendment issues.
Patrick Evans, APR (1990, Broadcast Journalism),
, a Navy commander and defense department spokesman in the Office of the Secretary of Defense at the Pentagon, received the internationally recognized Accreditation in Public Relations (APR). That demonstrates a mastery of strategic communications practice, as well as a commitment to lifelong learning and ethical standards in public relations.
Terry City (1990, Telecommunications),
will be producing an untitled film with New Line Cinema and Ratpac based on ESPN's 30 for 30 film, "Playing for the Mob." The film will be produced in conjunction with City's production company, Steel Titan Productions. Story
Chris Porter (1974, Journalism),
, who attended Penn State Shenango, is vice president of communications and development with Child Development Centers Inc. in Franklin, Pa. He and his wife Cindy have three children and one grandchild.
David Amerman (2013, Print Journalism),
is a marketing proofreader with Dick's Sporting Goods in Pittsburgh.
Andrew Wible (2009, Journalism),
married Bridget Monaghan ('09 Journ/Lib) in October. They first met in The Daily Collegian office, where Bridget worked in the arts section and Andrew in sports. Bridget is a lawyer with Monaghan-Wible Law and funeral director with Oliver Bair/Monaghan Funeral Homes. Andrew is the senior manager, rights, licensing and partnerships with Wolters Kluwer Health.
Devon M. Herrick (2009, Advertising/Public Relations),
M.Ed. is engaged to Jordan Taylor, a Ph.D. candidate at the University of Pennsylvania. They plan to marry in the spring of 2018.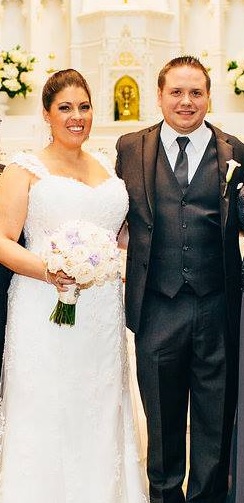 Kaitlyn Marchek (2009, Journalism),
married Eric Erb on Sept. 24, 2016, in Philadelphia. She and her husband live and work in New York City, where she is a client experience manager in the pharmaceutical advertising department at Phreesia, a healthcare technology company.
Ashley Gold (2011, Print Journalism),
married Eli Glazier ('12 Lib), a founder of Onward State, in November. She is a technology policy reporter for Politico, formerly covering breaking news for the BBC in Washington, D.C.
Emi Gugold (2016, Advertising/Public Relations),
just accepted her first job working as a content strategist for Odyssey Media Group in New York City.
Peter Chalfin (2008, Journalism),
recently accepted a position as assistant director of leadership gifts at Princeton University.
Diane Nottle (1975, Journalism),
published "American English for World Media: The CUNY Journalism School Guide to Writing and Speaking for Professionals" in November with CUNY Journalism Press. A 20-year veteran of The New York Times, she coaches international students at the City University of New York Graduate School of Journalism, where she founded and writes the English for Journalists blog. She has taught both journalism and English at universities in New York, Poland, China and Canada.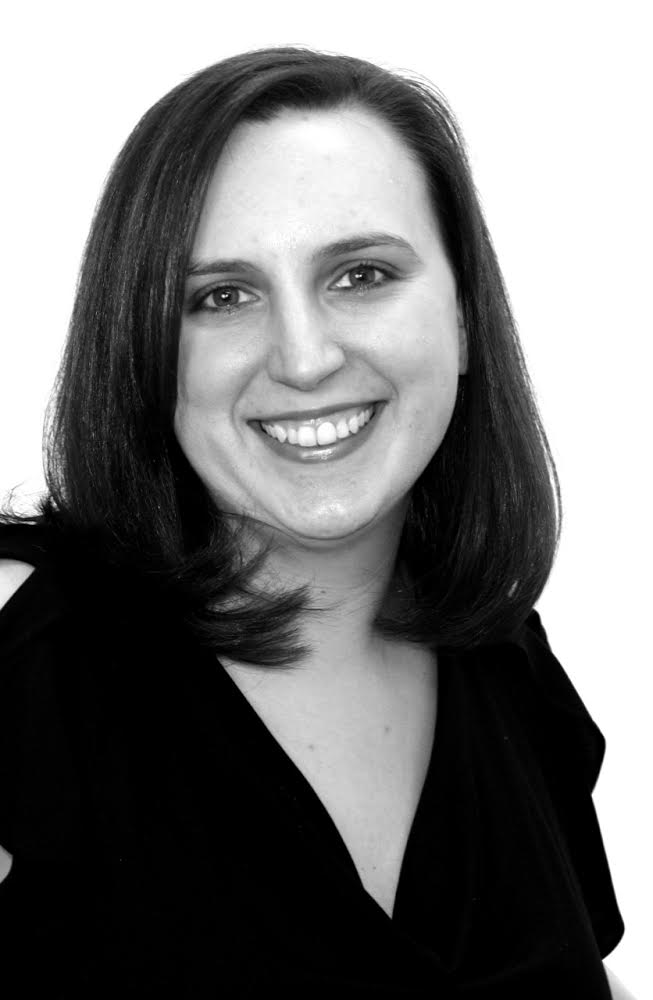 Meredith Topalanchik (1999, Advertising/Public Relations),
was promoted to executive vice president, operations and client services at CooperKatz & Company. She has been with the agency for more than 11 years. On Jan. 24, 2017, Topalanchik will be honored in New York City at PR News' Top Women in PR Awards Luncheon, which annually celebrates communicators who have made bold advances in managing crises, developing brand messages and protecting and building brand reputations for their organizations or clients.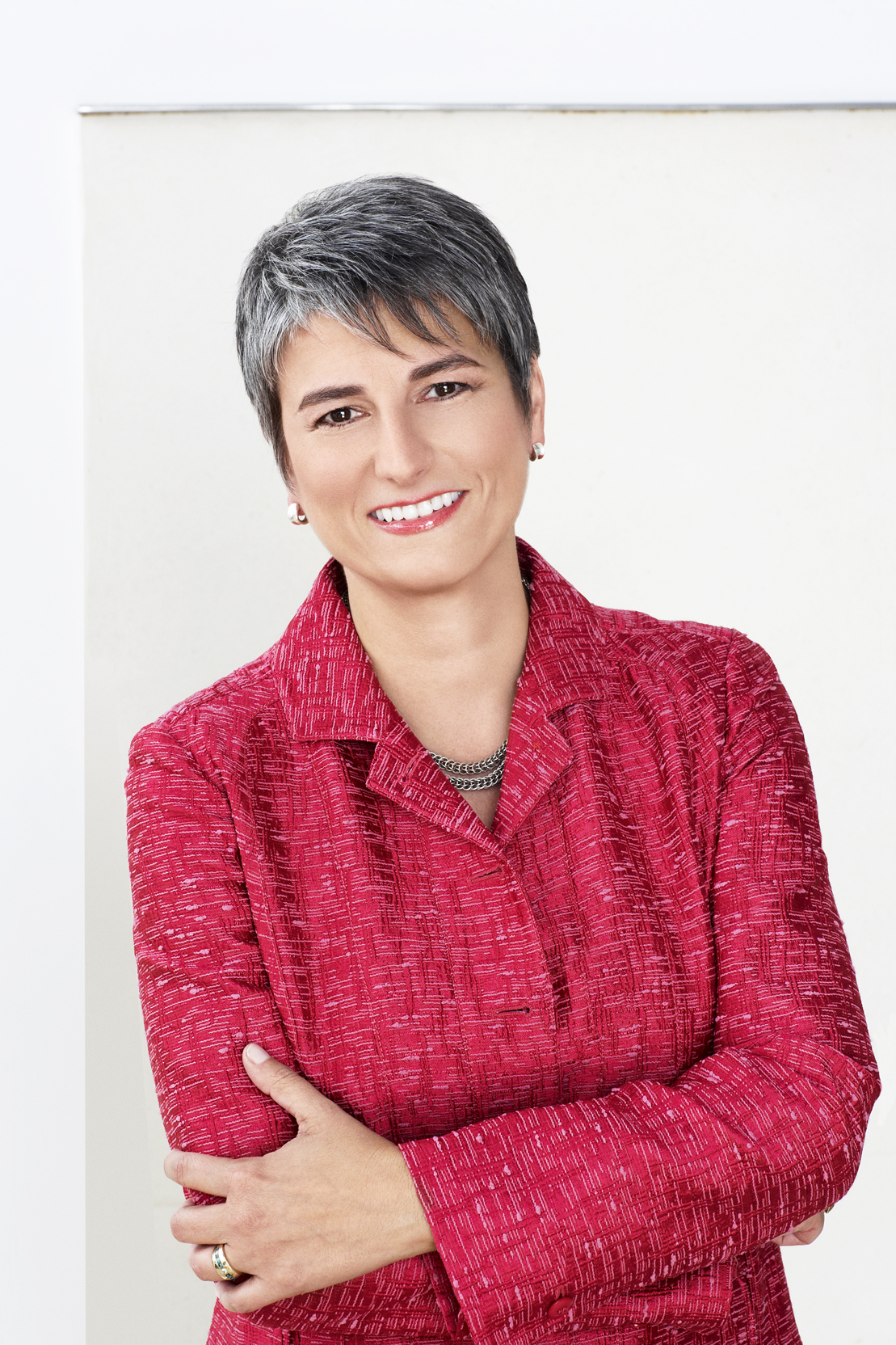 Diane Salvatore (1981, Journalism),
was named editor in chief of Consumer Reports in June 2015. In November 2016, she was inducted into Media Industry Newsletter's Editors Hall of Fame.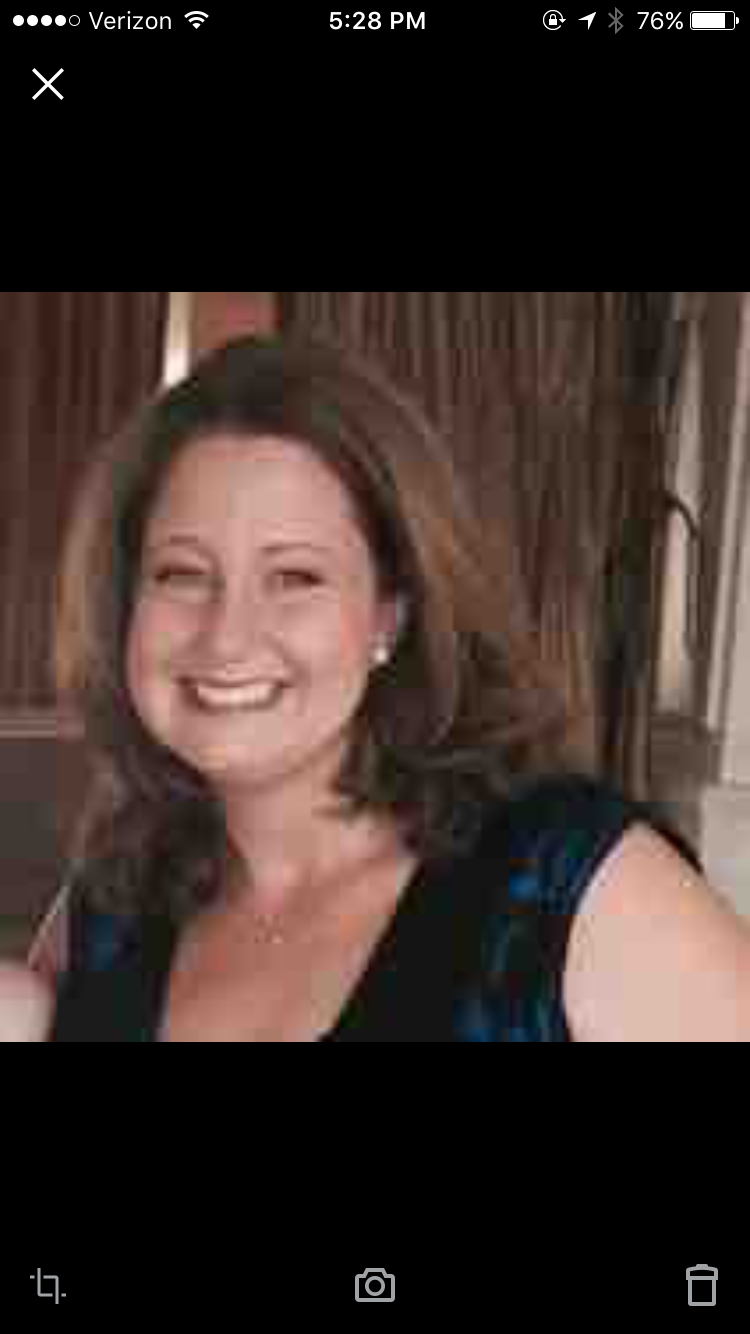 Laurie A. (Roth) Gavin (1999, Broadcast Journalism),
recently passed her licensing exam and is a registered municipal clerk in New Jersey. She was recently promoted to the position of municpal clerk/ registrar/ public information officer in Allentown, New Jersey.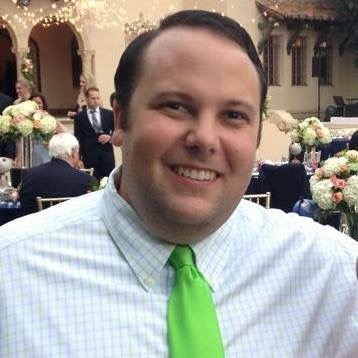 Lenny Smith (2010, Broadcast Journalism),
was promoted to senior executive producer at WINK News in Fort Myers, Florida.
Joel Molinsky (2003, Telecommunications),
is entering his second year as the lead director of ESPN's "College GameDay" for basketabll. He and his wife will also be welcoming their second daughter into the world in December.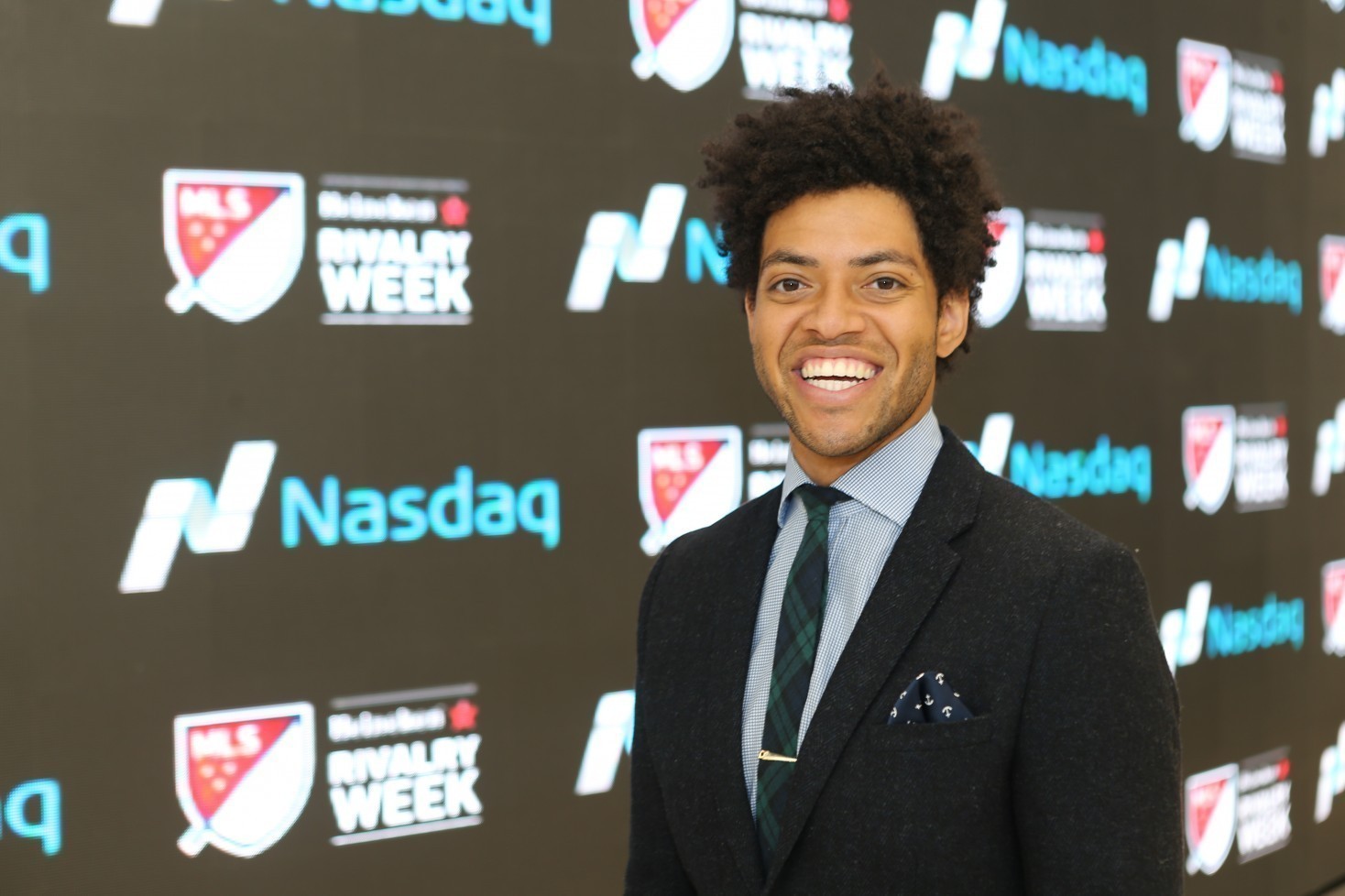 Bjorn Trowery (2008, Advertising/Public Relations),
was recently promoted to director of communications/brand PR at Heineken USA. Trowery recently co-led all global comms and strategy in conjunction with Heineken, the Dutch National team and the Holland Heineken House onsite in Rio de Janeiro during the 2016 Olympic Games. Next time you see Trowery, beers are on him.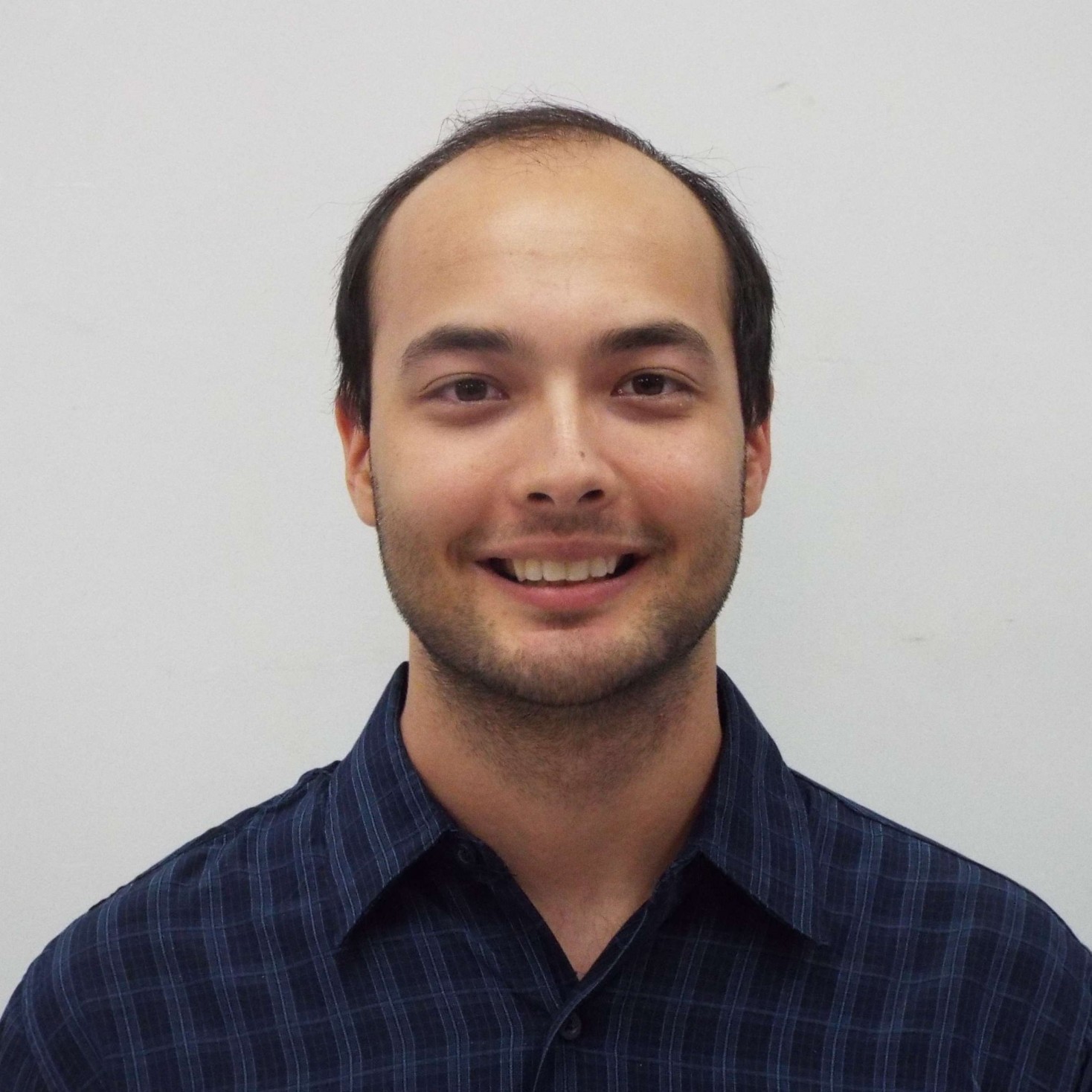 Erik Austin (2016, Telecommunications),
is working as a digital video producer for AccuWeather. He lives in Bellefonte, Pennsylvania.
Rossilynne Skena Culgan (2010, Journalism),
is assistant director of marketing at Carnegie Science Center in Pittsburgh.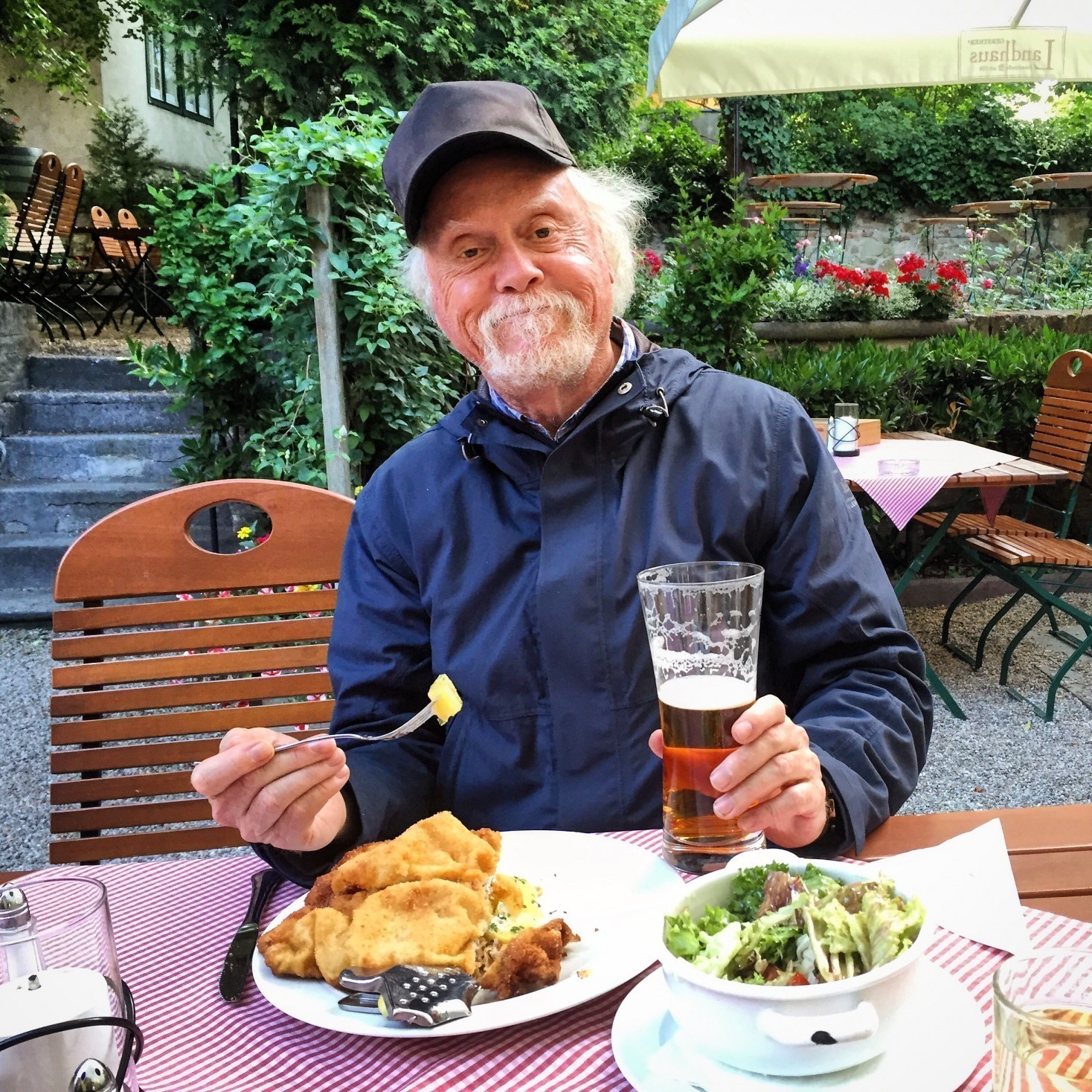 Rich Grant (1971, Advertising/Public Relations),
just co-wrote his first book, "100 Things to Do in Denver Before You Die," with Irene Rawlings (Reedy Press, June 2016). Grant retired last year after 35 years as communications director of VISIT DENVER, the Convention & Visitors Bureau, to focuse on full-time travel writing. He recently won two silver and a gold travel writing awards from the Society of American Travel Writers, Western Chapter.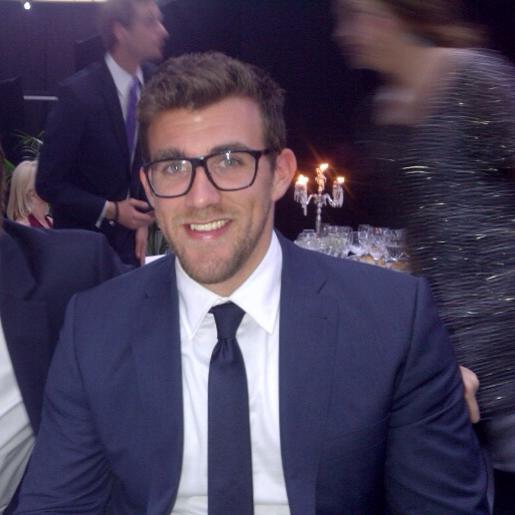 Robby Corrado (2009, Advertising/Public Relations),
is senior producer at The New York Times, leading a team of six in the ideation and production of interactive content for NYT advertisers. Corrado specializes in virtual reality and interactive web experiences.
Jeff Lytle (1973, Journalism),
has retired after a 41-year career in newspapers and television in Pennsylvania and Florida. He served as editorial page editor of the Naples (Fla.) Daily News and hosted weekly news/talk programs for 25 years. He won Florida and Scripps awards for commentary writing, page design and headline writing. He resides in Bonita Springs, Florida, with his wife, Susan.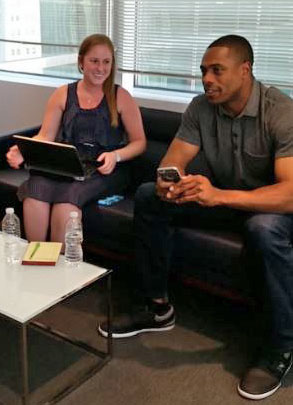 Emily Kless (2015, Advertising/Public Relations),
is completeing a post-grad internship with the Major League Baseball Players Association. She writes articles, creates digital content and serves as the host for all live online broadcasts -- including a Facebook Live Q&A with New York Mets right fielder Curtis Granderson (photo).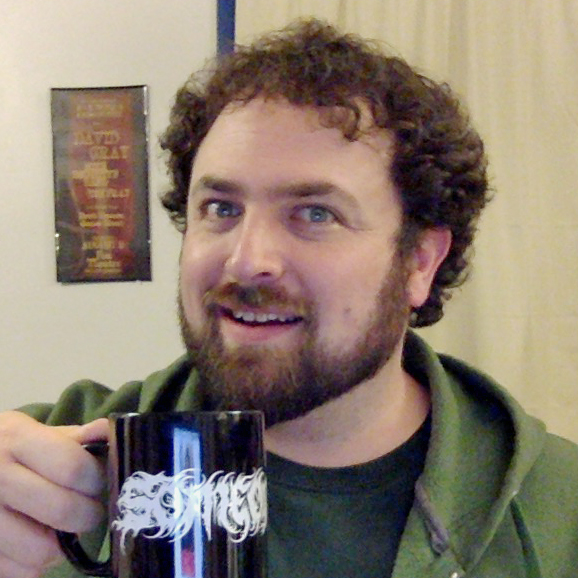 Andy Adelewitz (2000, Advertising/Public Relations),
is the director of music communications for Paradigm Talent Agency, where he's worked for 16 years (counting several at boutique agency Little Big Man Booking, which was acquired by Paradigm in 2006.) He lives in Ithaca, New York.
Kathy Fox (1989, Advertising/Public Relations),
is now the vice president of customer & technician experience at Comcast and recently completed the Betsy Magness Leadership Institue program as part of the BMLI Class 32 along with fellow Penn State alum Lauren Monks of NBCUniversal.
Carolyn Drozynski (2016, Advertising/Public Relations),
joined Gatesman+Dave, a Pittsburgh-based independent marketing communications agency, as a media coordinator. She will focus on media buyng and planning support for clients such as UPMC.
Lauren Sweeney (2005, Broadcast Journalism),
, an investigative producer at the NBC affiliate in Houston, has been invited to attend a peer-to-peer educational conference between American and Russian journalists in Moscow in September. The event is being organized by the Sunlight Foundation and Transparency International in Russia, a division of the United State's Embassy in Russia.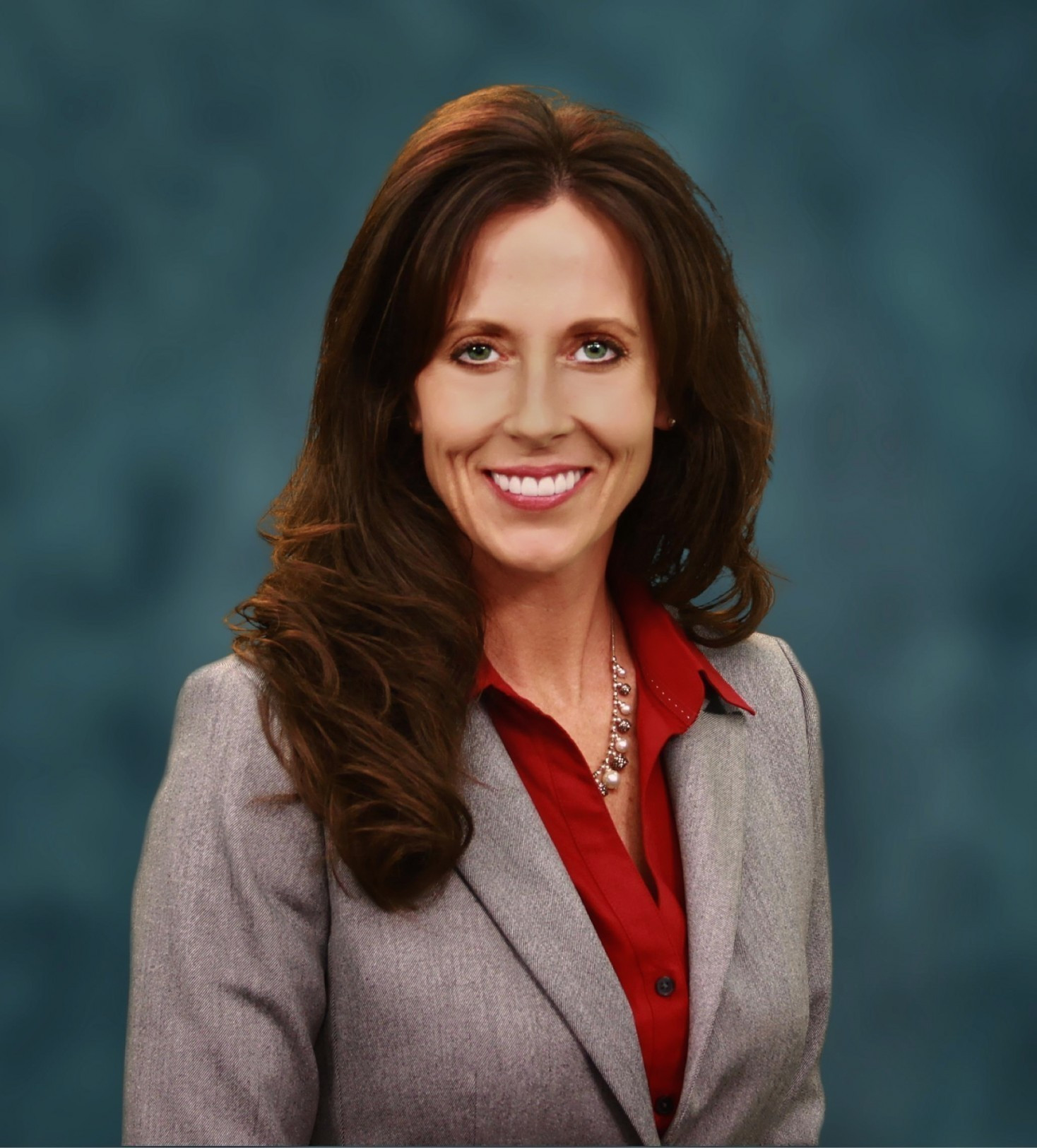 Stacy Keller Williams (1990, Broadcast Journalism),
is the vice president of member experience and training at Navy Federal Credit Union. Stacy and the Navy Federal Social Care Team were recently recognized as the ICMI Global Award Winner for Best Social Customer Care.
Rebecca Himmelstein (2014, Broadcast Journalism),
is a general assignment reporter at WXMI-TV (Fox17) in Grand Rapids, Michigan.
Sean De Simone (1994, Broadcast/Cable),
currently resides in New York City where he owns and operates Sean De Simone Casting, a full service television, film and commercial casting company.
Michael V. Pettigano (2006, Journalism),
was lead digital project editor on "In Heroin's Grip," an investigative report by NorthJersey.com on the heroin epidemic in northern New Jersey. The project won The Deadline Club (NYC Chapter, Society of Professional Journalists) award for local news reporting, The Society of the Silurians medallion for online investigative / public service reporting, and two first-place honors from the NJ chapter of the Society of Professional Journalists.
Patrick Jones (2016, Film-Video),
is the video coordinator, editing and producing video content for Lucky Vitamins in Conshocken, Pa.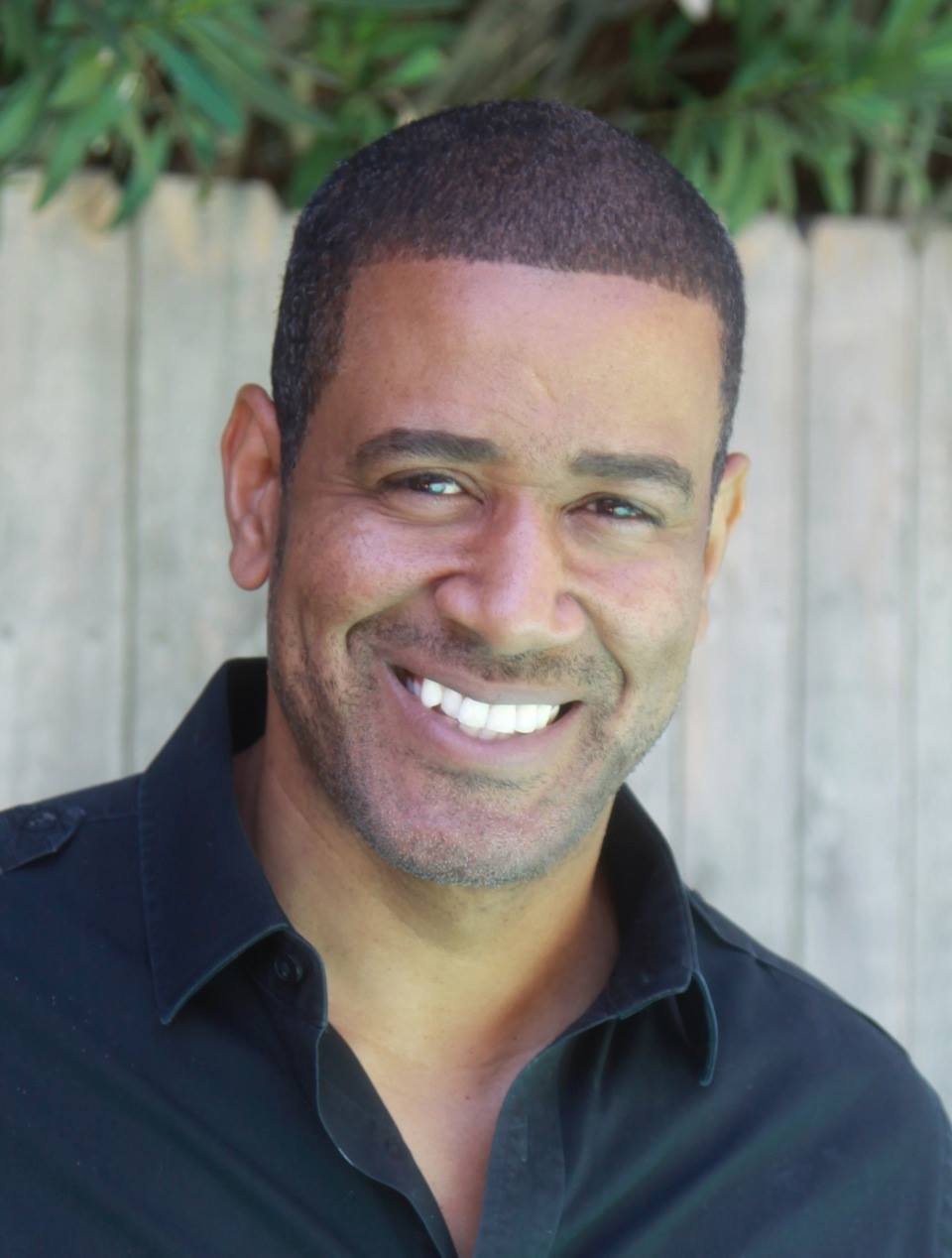 Rachel Steinberg (2014, Advertising/Public Relations),
is a coordinator, global marketing solutions for Brooklyn Sports & Entertainment. She creates marketing and partnership platforms across Barclays Center, Brooklyn Nets, New York Islanders, Nassau Coliseum and Coney Island properties.
Giovanna Roselli (2015, Advertising/Public Relations),
recently accepted a position with Philadelphia Magazine ("Philly Mag") as an account coordinator.
Robert Roselli (2013, Advertising/Public Relations),
joined Rutgers Athletic Department in Piscataway, New Jersey, as the director of fan experience on Sept. 1, 2015.
Alexandra Svab (2011, Media Studies),
has accepted the position as assistant to the director and curator of permanent collections at the Pauly Friedman and MacDonald Art Galleries at Misericordia University in Dallas, Pennsylvaina.
Rick Braun (2001, Film-Video),
is co-founder of Whiplash Digital, an indie game company. He uses his filmmaking skills to create atmospheric mobile games. The company released its released first game, "The Attuned" to much acclaim. It is currently availaible on iOS and Android. It topped the charts at No. 1 among 16K games on Slide DB, a well-known database for mobile games. The company's second game, "Courage," is currently in production. It debuted at No. 2 out of 19,000 games when announced two months ago. The company has been acknowledged by EA Chillingo and is an up and coming indie darling. www.whiplashdigital.com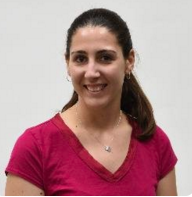 Lynn Ondrusek (2012, Print Journalism),
has been at the Pocono Record in Stroudsburg, Pa., for the past year, reporting on local education.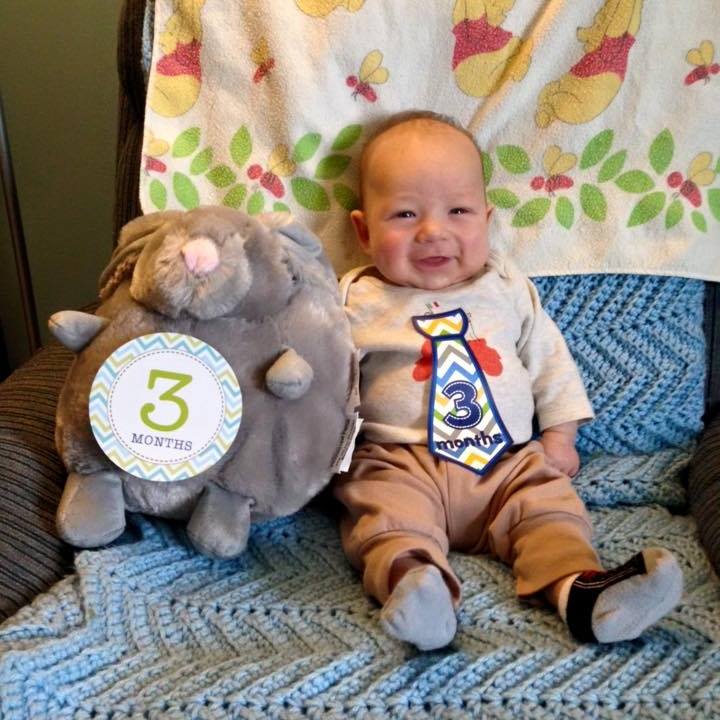 Monica Pryts (2004, Journalism),
and her husband Stephen Pryts, Sharpsville, Pa., welcomed a son, Gavin, on Nov. 27, 2015. Gavin is their first child.
Kevin Fiorenzo (2006, Journalism),
returned to State College to work as the publications coordinator in the Penn State athletic department, overseeing the production and distribution of all official athletic publications. Fiorenzo previously worked as a publishing project manager at IMG College in Lexington, Ky., where he helped create print and digital publications for numerous Division I athletic programs, athletic conferences and the NCAA.
Anthony Miller (2000, Journalism),
was promoted to news team leader at the Gannett Design Studio in Asbury Park, N.J. He and wife Erin ('02 Eng) have a son, Tate, born June 24, 2015. They live in Bayville, N.J.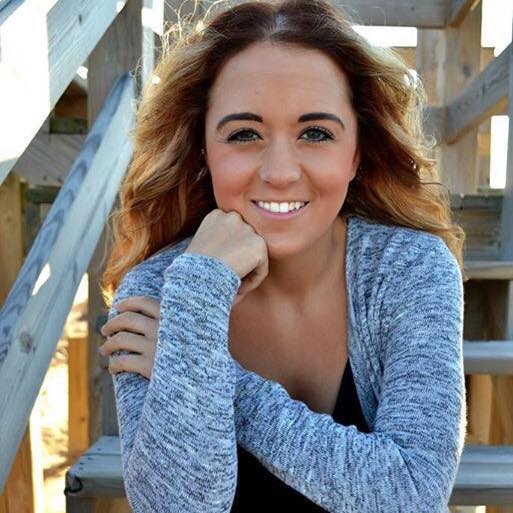 Kaila DeRienzo (2012, Broadcast Journalism),
works as the commuications director for the Norfolk Sheriff's Office in Norfolk, Virginia. Prior to that, she worked as a television reporter/fill-in anchor at WVEC-TV in Norfolk, Virginia, and at WPDE-TV in Myrtle Beach, South Carolina.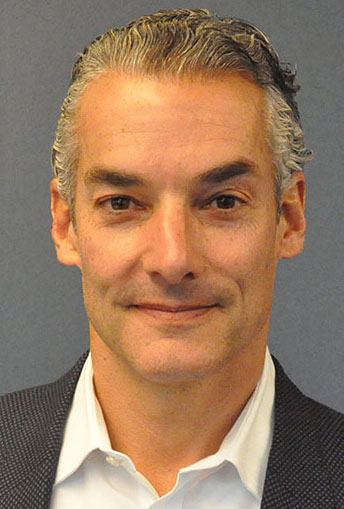 Marc Brownstein (1981, Advertising/Public Relations),
was appointed chair of the advisory board for the Arts & Business Council of Greater Philadelphia. Brownstein, named an Alumni Fellow of the University in 2009, is president and CEO of the Brownstein Group.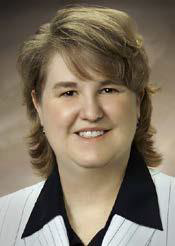 Adrienne Ciletti, ABC (1990, Journalism),
returned to JCPenney Company Inc. as senior manager of internal communications. She previously worked for JCPenney as senior editor from 2000-2007. After that, she served as an internal communications manager at Raytheon for five years and director of internal communications at Golden Living for three years. She lives in Lucas, Texas, with her husband, John ('88 Eng), and her son, Anthony.
Taylor Wenner (2013, Advertising/Public Relations),
of Brian Communications joined the Philly Ad Club's social media committee.
Ryan Rakoske (2009, Advertising/Public Relations),
joined [2 of 5] Advertising as a business development manager. He is responsible for driving the agency's marketing channels, gaining visibility and growing the business. He previously worked at 160over90 and Ultimark Products.
Laura Fistner (2007, Advertising/Public Relations),
was promoted to media manager by Harmelin Media.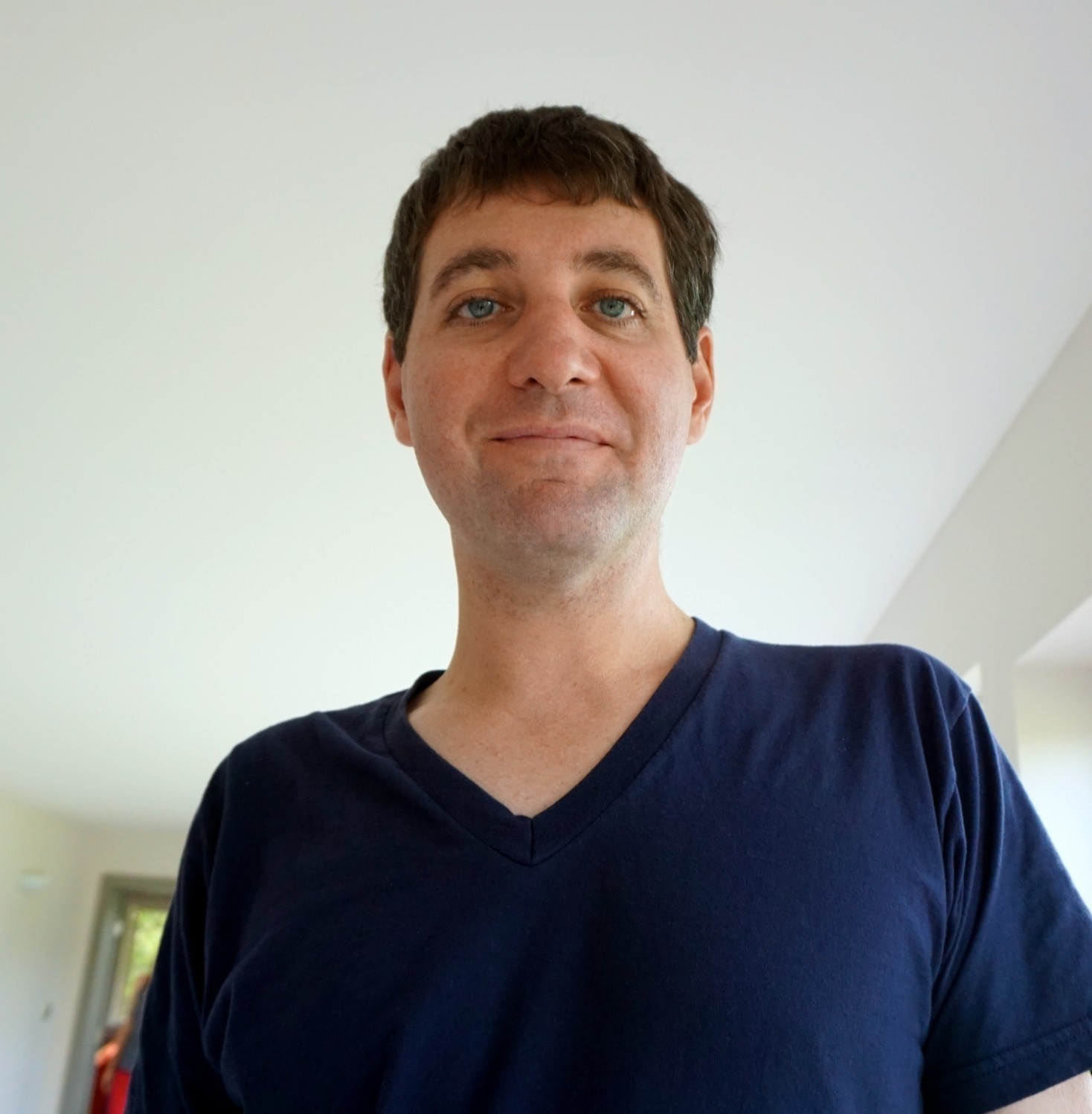 John L. Myers (1995, Broadcast/Cable),
has accepted a position as a producer for Audible's original content team after more than seven years as a producer for NPR's "Fresh Air" with Terry Gross.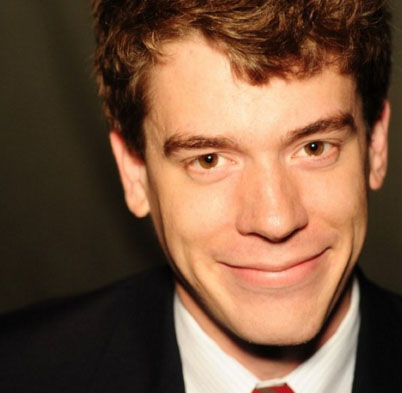 Andrew McGill (2010, Journalism),
is graphics editor at The Atlantic.
Katy Koontz (1981, Journalism),
wrote an article titled "Saying YES!" for Unity Magazine that was named a finalist in the 2015 Folio: Magazine Eddie Awards. Koontz, who lives in Knoxville, Tennessee, has been the editor-in-chief of Unity Magazine since October 2013. She also completes other freelance writing and editing projects.
Matt Pencek (1991, Journalism),
was named sports director at WBOC-TV, a CBS/Fox affiliate in Salisbury, Md.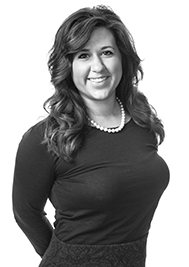 Gabby Richards (2015, Journalism),
was named the manager of social media strategy for Ceisler Media and Issue Advocacy, a Pennsylvania-based public relations firm with offices in Philadelphia, Harrisburg and Pittsburgh. In this capacity, she is responsible for creating and executing social media and digital strategy for the firm's clients, which include non-profits, education initiatives, healthcare coalitions and various Fortune 500 companies.
Dawn Kopecki (1994, Journalism),
was named business editor of the San Antonio Express-News. She previously worked for Bloomberg News.
Rob Boulware (1986, Journalism),
was inducted into the Kiski Athletic Hall of Fame. At the Kiski School, Boulware was a member of the varsity cross country and track and field teams for four years. He holds the school long-jump record (22' 6-5") and his times still ranks sixth-fastest in the 300-meter hurdles and 10th-fastest in the 110-meter hurdles. Boulware was a varsity track athlete at Penn State, too. He's presently manager of stakeholder relations for Seneca Resources Corp.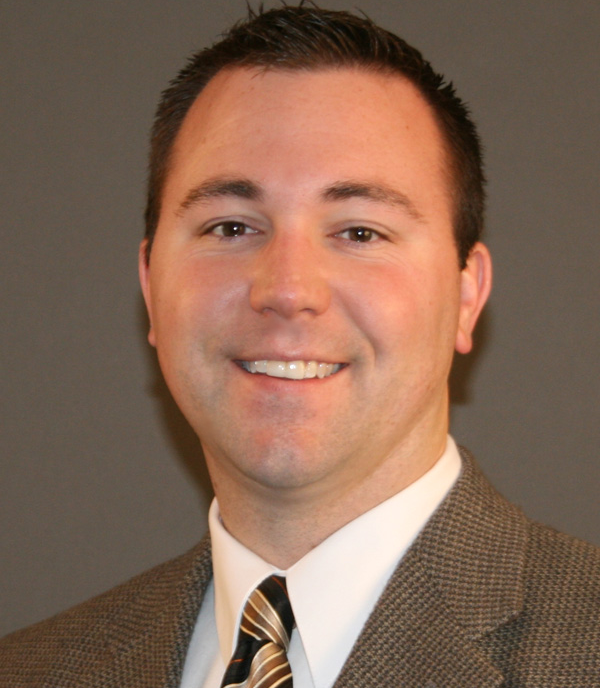 Benjamin S. Rupp (2002, Journalism),
was named executive director of annual giving for Gettysburg College. He has been a part of Gettysburg College's development office for 10 years, serving in a variety of roles. Ben leads a department of 12 professonals responsible for raising more than $6 million in annual philanthrophic support for the College. Ben and his wife, Karla, welcomed their second son, Calvin Thomas, on Aug. 18, 2015. He joins 5-year-old brother Cameron John (CJ). The family resides in Landisville, Pa.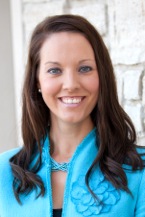 Jeanine (Noce) Larson (2004, Journalism),
was hired as director of public relations & team development at Heritage Homes and Berkshire Hathaway HomeServices Premier Properties, located in Fargo, N.D. She is responsible for public relations, communications, advocacy, agent recruitment and retention, training, event coordinating, promotions and strategic planning. She lives in in West Fargo with her husband, Ryan, and her daughter and son.
Nathan D. Waterman (2010, Telecommunications),
accepted a position as a front end web developer with Deloitte Digital in New York City.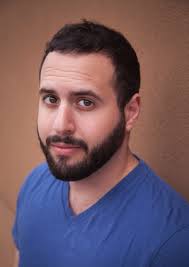 Brandon Scott Wolf (2011, Journalism),
is a staff writer for NBC's "Best Time Ever" with Neil Patrick Harris. Wolf also launched a paordy website, fightbrandonscottwolf.com, that he is using as a platform to challenge Floyd Mayweather to a sanctioned boxing match.
Rachel Garman (2015, Print Journalism),
recently accepted a position as a public relations specialist for Penn State IT Communications. As a writer for Penn State IT News, Garman focuses on the many ways information technology benefits the Penn State community. You can read her stories at news.it.psu.edu online.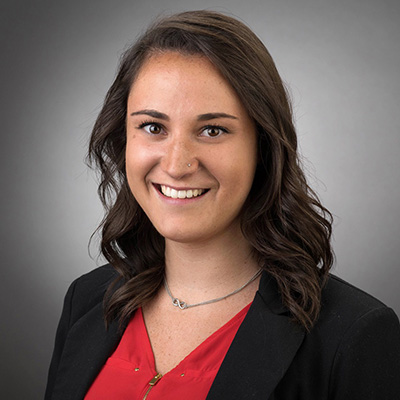 Danielle Sampsell (2015, Advertising/Public Relations),
accepted a position as a staff associate at McNeely Pigott & Fox Public Relations in Nashville, Tennessee. The company is the largest PR firm in the state and has been recognized as one of the best PR firms to work for by The Homes Report. MP&F currently has more than 75 clients across the United States, including U.S. Job Corps, the Tennessee Titans, BlueCross BlueShield of Tennessee and AT&T, among others.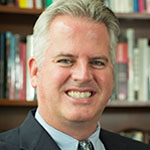 John Dolan (1989, Advertising/Public Relations),
was named associate dean, graduate liberal studies, at Georgetown University. He also earned his Ph.D. in workforce education from Penn State in 2013. He previously worked as director of executive and professioanl education at George Washington University, and in the College of the Liberal Arts at Penn State.
David Yadgaroff (1990, Broadcast/Cable),
was named senior vice president/market manager for CBS Radio Philadelphia, with properties including KYW-AM, WIP, WPHT, WOGL, WZMP and WXTU. He has been with CBS Radio for 20 years, and most recently served as vice president/general sales manager.
Adam Hiner (2007, Film-Video),
was recently promoted to VP, Production of DEFY Media. In that role, he oversees the physical production for a number of ongoing new media properties, including SMOSH, Break, AweMe, SMOSH Games, GameTrailers, Clevver, MadeMan and Screen Junkies. He also manages production for a mulitude branded opportunities, working with clients such as Coke, Nivea, T-Mobile, Barefoot Wines, Jack Links, HP and Sony to deliver commericial programming for various avenues of distribution. Before his promotion, Hiner worked as a line producer, producer and production manager at Break Media. Prior to that, he worked as a production manager for National Banana, a website and online prodtion company created by Jerry Zucker ("Airplane," "Ghost," "Top Secret!").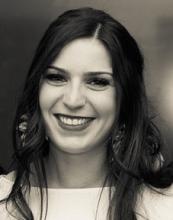 Christine Cattano (2006, Advertising/Public Relations),
was promoted to executive producer of Framestore's Virtual Reality Studio in New York. She previously served as producer and will continue to work with the department's founder and executive creator as a primary cliant liaison. Farmestone's VR Studio was established in 2014 and has enjoyed strong growth as well as collaboration on high-profile projects, indling an activation for HBO's "Game of Thrones" and a tour of a spaceship in "Interstellar."
Aaron Clark (2011, Broadcast Journalism),
is the press secretary for Congressman Mike Fitzpatrick (PA-8). He was previously a morning news producer at 69News/WFMZ-Allentown
Mike Corr (1996, Telecommunications),
recently became the marketing director responsible for all marketing, public relations, social media and industry events for Sarbari (www.sarbari.com), an emerging cloud-based software provider serving the restaurant and foodservice industry nationwide. Prior to joning Sarbari, Mike worked in marketing management roles with companies like Synergis Engineering Design Solutions, Trifecta Technologies, SunGard K-12 Education, PPL Corp. and RCN Corp. His experience in these marketing roles provided him with the opportunity to manage co-marketing programs with well-known companies like Autodesk, HBO, IBM, salesforce.com, and Showtime. After graduating from Penn State, Mike lived and worked in New York City for several years, and then moved to Bethlehem, Pennsylvania, where he lives today with his wife Rebekah and their two young children.