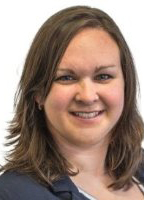 Staff
Katie Sullivan
Washington Program Coordinator
Details
Biography
Penn State alumna Katie Sullivan coordinates the Washington Program for the College of Communications. She previously served as an associate editor for FierceHealthcare, and before that worked for USA Today and The Times-Tribune in Scranton, Pennsylvania.
Her professional backgound and experience working in Washington, D.C., make her a great resource for students participating in the program, and the University's partners that serve as internship host sites.
As a Penn State undergraduate, she worked for The Daily Collegian, served as a tutor and completed a study abroad experience in Ireland.
Websites
Contact