Office of Diversity & Inclusion
Diversity Initiatives
Diversity Goals
The Office of Diversity and Inclusion leads and supports the Bellisario College meeting and exceeding diversity goals Penn State. The University's goals include:
Developing a Shared and Inclusive Understanding of Diversity
Creating a Welcoming Campus Climate
Recruiting and Retaining a Diverse Student Body
Recruiting and Retaining a Diverse Work Force
Developing a Curriculum that Fosters U.S. and International Cultural/Competencies
Diversifying University Leadership and Management
Coordinating Organizational Change to Support our Diversity Goals
Courses with a Diversity Component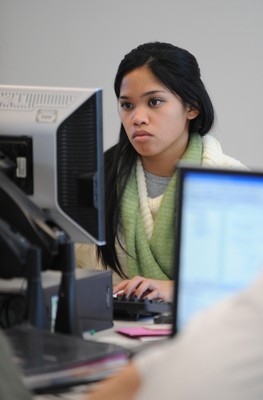 For more than a decade, the Bellisario College of Communications' strategic plan has called for "developing a curriculum that fosters intellectual and international competences by offering courses in each major that incorporate diversity modules where relevant."
As a result, faculty members in the Bellisario College go to great means to ensure a curriculum that helps to prepare students to live and work in a multicultural society. There has emerged a genuine desire on the part of faculty to incorporate, whenever appropriate, diversity issues into their courses.
As a testament to this fact: Since our first Framework to Foster Diversity report in 2001, instructors have incorporated diversity components into 61 additional course sections, bringing the total number of sections that incorporate diversity issues to 117.
List of Courses with a Diversity Component
Diversity-related Research