March 27
PSPA State Competition
Location: HUB-Robeson Center
State championships in student journalism competition sponsored by the Pennsylvania School Press Association and hosted by the Donald P. Bellisario College of Communications. Students who advanced from regional competitions earlier in the year will compete in a dozen different writing, design or artistic categories on the University Park campus.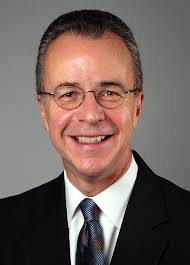 March 27
"The PR Landscape and Your Moral Compass: Mapping a Path to Success"
Ron Culp
Lecture Series: Ben Bronstein Lecture in Ethics and Public Relations
Time: 6:00 pm – 7:30 pm
Location: Assembly Room, Nittany Lion Inn
Free public lecture -- the 10th annual Bronstein Lecture in Ethics and Public Relations -- featuring Ron Culp, an adviser and instructor at DePaul University who owns a firm, and previously crafted a long career as director of media relations for Eli Lilly. He also serves as public relations chief for Pitney Bowes, Sara Lee and Sears before joining Ketchum in Chicago, where he became partner and director of the agency's corporate practices in North America. He regularly blogs about all things PR on his site (culpwrit.com).