Tweet
Follow @PSUCollegeComm
January 6, 2013
Student film recognized at California Film Awards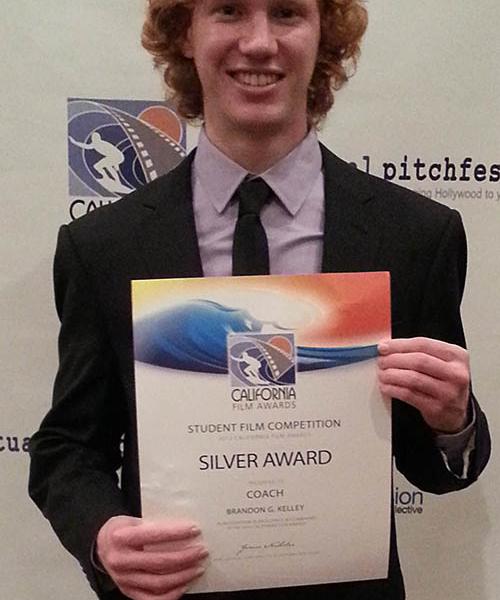 The student film "Coach" -- directed by Brandon Kelley ('11 Film) and produced as part of COMM 449 Advanced Group Production II -- was the winner of the Silver Award (Student Category) in the 2012 California Film Awards.
The award will be presented Jan. 26, 2013, in San Diego.
More information about the awards may be found online at the California Film Awards site, with "Coach" listed under "2012 Awards for Shorts."