Tweet
Follow @ThePageCenter
Professional-in-Residence Lecture: 'Crisis management: Why do companies keep getting it wrong?'
January 30, 2018 • Jonathan McVerry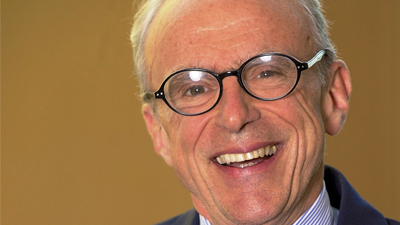 Rob Britton has witnessed many ups and downs during his nearly five decades in the airline industry. Today, he continues his work as a consultant who helps aviation and travel companies build effective business plans in an ever-evolving and unpredictable field.
At 6:30 p.m. on Feb. 28 in the HUB-Robeson Center's Freeman Auditorium, Britton will speak frankly about several recent crises that have made headlines, including incidents at Volkswagen, Wells Fargo, Uber and others. He will emphasize the need for ethical behavior before, during and after a crisis in a lecture titled "Crisis Management: Why do Companies Keep Getting it Wrong?"
Britton spent most of his working life in marketing and communications for American Airlines; he headed both the PR and advertising departments during a 22-year career. Since 2007, he has led AirLearn, a consultancy focused on aviation and travel marketing and communications, and for decades has been a guest lecturer at universities worldwide.
Prior to founding AirLearn, Britton was managing director of advertising at American Airlines for 5 years. He led a team responsible for the airline's brand development, media advertising, sales promotion and customer research. His team helped rebuild American Airlines' brand after the Sept. 11 disaster. During his 22 years at American, Britton led other departments, including corporate communications, food & beverage, and international affairs.
In addition to his career in the airline industry, Britton has been an invited guest lecturer at a number of institutions all over the world. Since 1989, he has delivered nearly 500 talks at 100 institutions in more than 20 countries. He also teaches specialized MBA courses on sales and distribution strategy and crisis management at Georgetown University. He received a Ph.D. in geography from the University of Minnesota in 1978 and a postdoctoral management certificate from the University of Pennsylvania in 1983.
The lecture is a part of the Page Center's Professional-in-Residence program. Thanks to generous support from the Robert Wood Johnson Foundation, top communicators visit the University Park campus each semester to talk with communications classes, meet with faculty and deliver a free, public keynote speech.