Tweet
Follow @ThePageCenter
Star Tribune editor Suki Dardarian joins Page Center advisory board
October 22, 2018 • Jonathan McVerry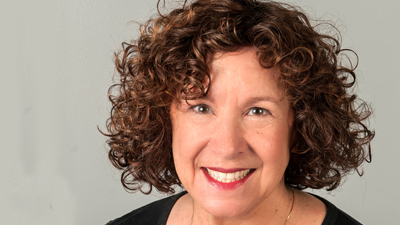 Journalist Suki Dardarian joined the Arthur W. Page Center's advisory board, bringing with her more than 35 years in the news business and a unique view of public communications as a leader in journalism.
Dardarian joined Minneapolis' Star Tribune in April of 2014 as senior managing editor and vice president, overseeing news and digital. Prior to that, she spent 15 years in senior management at The Seattle Times, including roles as managing editor and director of audience development/innovation.
"Having another voice representing journalism on the advisory board is incredibly important to achieving our goals of promoting integrity in all public communications," said Denise Bortree, Center director and associate professor of advertising-public relations. "In addition to Suki's seasoned, award-winning perspective, she adds perspectives from the Pacific Northwest and Upper Midwest, which we've never had on the board before."
After graduating from the University of Washington with a bachelor's degrees in communications and political science, Dardarian reported for The Everett Herald, The News Tribune and The Seattle Times – all daily newspapers in Washington. She is also a former president of the Associated Press Media Editors.
During her time as managing editor at The Times, it earned two Pulitzer Prizes, for breaking news and investigative reporting. Also, a project she edited for the News Tribune was a Pulitzer finalist in explanatory reporting. In 2016, the Star Tribune was a Pulitzer finalist in local reporting for its examination of Minnesota's treatment of people with disabilities. This year a Star Tribune project on the state's failure to adequately handle cases of elder abuse was awarded the APME grand prize for Public Service.
Since its 2004 founding, the Page Center has become an international leader in research on ethics and integrity in public communication. Over the past 14 years, the Center has funded nearly 250 scholars and awarded more than $800,000 in research funding.
Other members of the advisory board include:
Roger Bolton, president of the Arthur W. Page Society and former senior vice president of communications at Aetna
Denise Bortree, Center director and associate professor of advertising-public relations
Sandra Clark, vice president for news and civic dialogue at WHYY
Ellyn Fisher, senior vice president of public relations and social media for the Ad Council
Marie Hardin, dean of the Bellisario College of Communications
Aedhmar Hynes, former CEO of Text100
Jon Iwata, former senior vice president/chief brand officer at IBM
Maril MacDonald, CEO of Gagen MacDonald
Bill Margaritis, business consultant and investor
Tom Martin, executive-in-residence in the Department of Communication at the College of Charleston John Nichols, emeritus professor at the Bellisario College
Bill Nielsen, chair of the advisory board and former vice president of public affairs at Johnson & Johnson
Dave Samson, general manager of public affairs for Chevron Corporation
Gary Sheffer, the Sandra R. Frazier professor of public relations at Boston University