Tweet
Follow @ThePageCenter
Q&A with new advisory board member Thomas Martin
April 10, 2017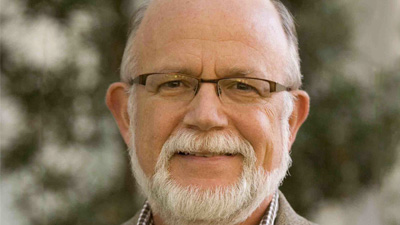 By Kasey Hughes, Page Center intern
To broaden the scope of integrity in public communication perspectives, the Arthur W. Page Center expanded its advisory board to include members Tom Martin, executive-in-residence at the College of Charleston; Ellyn Fisher, senior vice president of the Advertising Council; and Gary Sheffer, communications strategist for Weber Shandwick.
Martin mentors students both in the classroom and individually by sharing his wealth of knowledge from his industry roots.
Before moving to Charleston, Martin was the senior vice president and director of corporate relations at ITT Corporation until 2007. Previously, Martin managed international public relations, employee communications and investor relations as the former vice president of corporate communications of Federal Express Corporation.
Martin is also the co-author of "An Overview of the Public Relations Function." After graduating with an English major at Vanderbilt University, Martin pursued a career centered on writing to better contribute to effective communication.
In this Q&A interview, Martin discusses his expertise, ethical viewpoints and plans for his role in the Page Center.
What made you accept the position on the Page Center advisory board?
The first factor was the heritage and legacy of the Page Center. As a long time member of the Arthur W. Page Society, I learned a lot about Arthur Page. I also knew the founders of the Page Center with Larry Foster being a personal hero of mine. The second factor was Bill Nielsen because he is one of the most respected people in our profession and one of my good friends. It didn't take long to convince me that the Page Center is a wonderful organization with an important mission.
What experiences do you bring to the academic table?
I'm focusing my efforts on using my practical experience to help our students connect theories to actions. I'm trying to help them develop a number of intangible qualities like curiosity, empathy, listening and humility. These traits aren't always taught as communications theories, but in my experience they have more to do with success than learned skills. I don't look at myself as primarily an academic, but rather as a practitioner who has chosen the classroom as a way to help students become more effective.
What are the important elements that go into decision-making and how has it shaped your career?
Ethics and integrity are fundamental to every decision. In practice, it doesn't mean you won't disappoint people, but you can manage those tough decisions with as much integrity and fairness as possible. In my career, I was fortunate to work for CEOs who demonstrated ethical leadership. I never felt like I had to do something that was inconsistent with my values or beliefs, but I certainly saw that in other organizations. In fact, I teach a series of classes that talk about ethical decision-making with many case studies of companies that mislead people. Generally speaking, most people want to do the right thing. When an ethical problem arises, it's usually the result of only a small group of people making the wrong decision.
Are there any additional areas in particular that you teach your students regarding ethics and compliance so they can better handle ethical dilemmas in future jobs?
I've found that there's a big gap in most students' minds between what they've learned in the classroom and what's being applied in the practice. I've dedicated this part of my career to helping bridge the gap between the theoretical part of the profession and the applied part of the profession. Therefore, I developed a course called Strategic Communication Management. I focus a lot on strategy because our industry is often thought of only as a tactical occupation. The strategy includes trying to help companies make better ethical decisions, improve employee morale and enhance customer loyalty. That must be translated into the communication expertise that we bring to an organization. Whether at the entry level or as the CEO, the management of an organization must recognize the importance of team building in helping employees be more effective.

The Page Center advisory board serves to provide guidance and insight in fostering an integrity-enriched environment for the future of public communication. Additionally, board members work to fundraise and build awareness within the industry.