Tweet
Follow @ThePageCenter
Page Center study results in book about speaking truth to power
October 10, 2017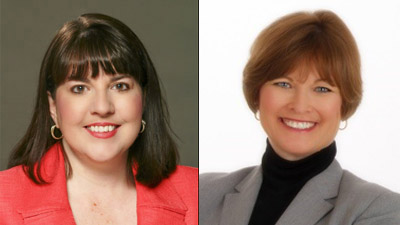 By Marlene S. Neill, Baylor University and Amy Barnes, University of Arkansas-Little Rock
In our new book, "Public Relations Ethics: Senior PR Pros Tell Us How to Speak Up and Keep Your Job," we point out that one of the biggest challenges young professionals face may very well be properly navigating the internal politics within an organization. Part of the difficulty is based on the reality that business executives do not like to talk about and/or often deny it exists.
Fortunately, through 58 in-depth interviews with members of the Public Relations Society of America (PRSA) College of Fellows and members of the Arthur W. Page Society, we shed new light on the issue of how to raise ethical concerns in a less confrontational manner. The interviews were conducted from December of 2016 through August of 2017.
In our book, we provide a list of the most common persuasion techniques used by senior public relations executives and specific examples of how they were used in actual work settings. We found that men preferred to use case studies or legitimacy appeals based on the organization's core values as a means for raising an ethical concern. Women also used legitimacy appeals, but also tended to be more likely to recruit allies to raise their concerns as they often found themselves outnumbered in the board room.
Other topics covered in the book include the importance of building relationships with colleagues working in other internal departments, how to become more influential, how to recruit allies and build coalitions to support ethical decision making, the techniques of "rocking the boat" or serving as a whistleblower, the role of ethics training and mentors, approaches for building an ethical culture, and practical advice from senior executives.
The book is written for and targeted toward upper-level undergraduate students, graduate students and young professionals who are interested in pursuing careers in management. While the book is focused on ethics counseling, the lessons are applicable to public relations counsel generally.
For further information on this study, please email Marlene_Neill@baylor.edu or aobarnes@ualr.edu. The book was published by Business Experts Press and it's available on Amazon.com and the publisher's website.
This project was supported by a Page Legacy Scholar Grant from the Arthur W. Page Center.