Tweet
Follow @ThePageCenter
South African watchdog organization has important role in ensuring fair and equal media
May 4, 2016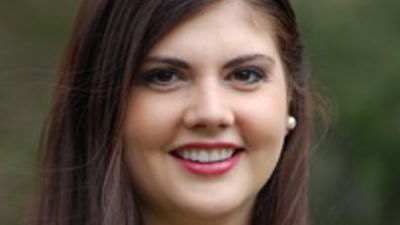 By Giuliana Sorce, Pennsylvania State University
The South African media system emerges through a complicated history of multiple imperialisms, racial disparity and disappointment in its political leadership. In 1994, when South Africa voted to abolish the segregation-based "apartheid" system, the government inaugurated what is oftentimes lauded as the "most progressive constitution in the world." The constitution clearly enshrines gender, racial, cultural and religious equality. However, legal statutes rarely translate into immediate cultural change. Many South Africans continue to encounter discrimination on a regular basis and the media are no exception to this.
When the government restructured the broadcasting regulations to account for the newly forged mandates of equality, the industry was called to "provide, through its programming, a public service necessary for the maintenance of a South African identity, universal access, equality, unity and diversity." Hence, the various media houses were supposed to be controlled by diverse individuals and provide programming that reflects the myriad of cultures and languages indigenous to the nation.
The public broadcaster South African Broadcasting Corporation (SABC) produces the majority of South Africa's news and media contents, both educational and entertainment. With a 60 percent government-enforced quota for local, culturally-relevant content, the SABC is a key player in the industry and has a strong impact on attitudes and opinions, including gender and sexuality. A recent amendment to the Broadcasting Act put the South African president (Jacob Zuma) and communications minister (Faith Muthambi) in direct control of the SABC. With this, partisan news and government-congruent media messages pose a direct threat to South Africa's pursuit of democracy and social justice in media.
An important non-governmental organization invested in equality and diversity in media is the Johannesburg-based Media Monitoring Africa. MMA is a media watchdog organization. It monitors local media coverage (print, radio, TV) and tracks violations against the regulations of the Broadcasting Act. MMA is uniquely successful in its advocacy. In fact, many editors and programming executives directly respond to withdrawals or corrections petitioned by the organization. MMA's goals could not be described other than feminist at its core. The organization is directly invested in ensuring fair representation of individuals in media, regardless of their gender performance, age, race, ethnic background or sexual orientation.
With the help of a summer research grant through the Arthur W. Page Center, I will be traveling to Johannesburg this July. While in South Africa, I will study the institutional processes at work that contribute to the problems in the local media system. I will volunteer at MMA to learn about the monitoring and complaints facilitation and will also interview stakeholders in the media-scape. This project reflects my commitment to social justice and diversity in public communications, and I will be proud to represent the Page Center's mission abroad.