The Penn State Powwow
April 25-26, 2020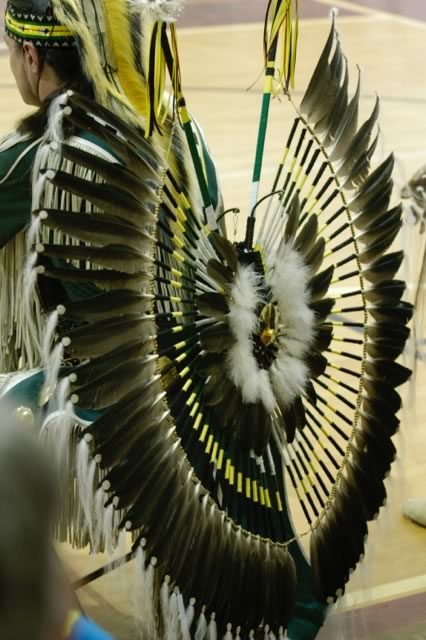 The 16th annual Penn State Powwow will be conducted April 25-26, 2020, at C-3 Sports Dome (200 Ellis Place, State College, PA).
Admission is free
and the public is invited to attend.
A traditional American Indian powwow is a contemporary social gathering and celebration of community featuring American Indian drum music and songs, Native American dance, and Native American foods, as well as American Indian vendors showing and selling their arts and crafts. This powwow is recognized as one of the finest family friendly events available in the State College Area.
In the past, the powwow had more than 160 Native Dancers visit from as far as New Mexico, Canada, South Dakota and other American Indian Communities.
In addition, more than 5,000 people visited the powwow to sample American Indian foods, buy American Indian items from Native Vendors, and to observe traditional American Indian Dancers and Singers.
*-All drums and vendors for the powwow participate on an invitation-only basis.
Schedule
TBA
Location
C-3 Sports Dome
200 Ellis Place
State College, Pa.
Head Staff
Host Drum:
Co-Host Drum:
Co-Host Drum:
Co-Host Drum:
Co-Host Drum:
Co-Host Drum:
Head Veteran Dancer:
Head Male Dancer:
Head Female Dancer:
Arena Director:
Emcee:
Head Cook:
Call for Volunteers
The 2020 powwow committee is looking for volunteers now to assist with the logistical aspects of the powwow. Volunteers are needed for powwow set-up, work in the American Indian Kitchen, errands/supplies/facilities, powwow take-down, and various other duties.
This year, we are asking volunteers to spend time with use in four (4) hour blocks of time. Please consider taking advantage of this unique opportunity to volunteer to share your time with American Indian cultures.
Please contact our Volunteer Coordinator, Bruce Teeple, at mongopawn44@hotmail.com for more information about volunteer opportunities.

Thanks for considering sharing your time with the American Indian Powwow.
Contact Us / Powwow Coordinator
For more information about our powwow and how you can participate, please email John Sanchez at apache@psu.edu. He is our powwow coordinator and he is always happy to talk powwow.
John Sanchez / apache@psu.edu
123 Carnegie Building
Penn State
University Park, PA 16802-5100