Bill George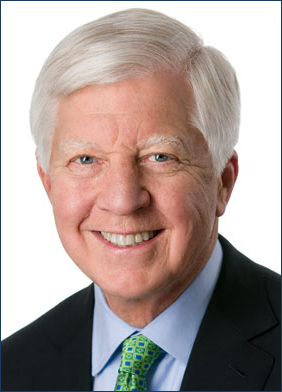 George is a senior fellow at Harvard Business School, a bestselling author and the former chief executive officer of Medtronic. He is known for teaching and exemplifying a leadership style that is authentic, thoughtful and ethical.
George graduated with high honors from Georgia Institute of Technology with a Bachelor of Science in industrial engineering in 1964. While at Georgia Tech, he also served as student body president, president of his fraternity and was a varsity tennis letter winner. He then went on to get his MBA with high distinction from Harvard, where he was a Baker Scholar.
George started his career as assistant to assistant secretary of defense for the U.S. Department of Defense. There, he also served as special assistant to secretary of Navy before moving to Litton Industries where he served as director of strategic planning and president of Litton Microwave Cooking. In 1978, he moved to a senior executive position at Honeywell.
George accepted a role of president in 1989 and eventually became Medtronic, Inc.'s chief executive officer two years later. He led Medtronic for 10 years, building a reputation for demonstrating strong leadership and integrity.
He is a Henry B. Arthur fellow of ethics and a professor of management ethics at Harvard. He has also written several bestselling books including True North, Discover Your True North, Authentic Leadership and 7 Lessons for Leading in Crisis.
Gwen Ifill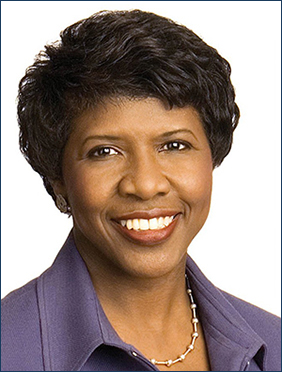 Prior to moderating the vice presidential debates in 2004, journalist Gwen Ifill had spent 23 years building her reputation as a knowledgeable, pioneering and ethical journalist. Thanks to her career-long commitment to the craft, few doubted her ability to be objective when she became the first African-American woman to moderate a VP debate. She would go on to host the 2008 debate as well.
Ifill was a journalist respected by colleagues, politicians and viewers alike. Born in New York City in 1955, she attended Simmons College in Boston. Her foray into journalism began with the Boston Herald-American as an intern.
Ifill would overcome many more obstacles in becoming a nationally known and respected journalist.
Between 1981 and 1994, she worked her way from the Baltimore Evening Sun to The Washington Post to The New York Times, where she covered the White House. She joined NBC as a Capitol Hill reporter in 1994 and moved to PBS in 1999, where she became the first African-American woman to host a national political talk show, Washington Week in Review. At PBS, she was a senior correspondent for PBS NewsHour.
In 2009, she published The Breakthrough: Politics and Race in the Age of Obama. Ifill died of cancer in 2016.
John Onoda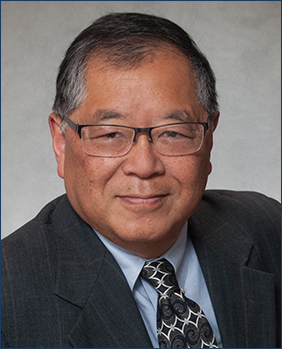 Dubbed the "Yoda of PR" by colleagues and mentees, John Onoda built a reputation of being a provocative, yet ethical leader in the corporate communications field.
Onoda's career began in 1977 as a journalist for the Omaha World-Herald. He switched to corporate communications leading departments at major companies such as Levi Strauss, General Motors, Visa USA and Charles Schwab. He then worked for FleishmanHillard as a senior consultant. In 2018, he joined the strategy execution firm Gagen MacDonald. Onoda founded Dozen Best books, a passion project fueled by his love of reading, in 2015.
He received a Bachelor of Arts degree in communications from the University of Michigan, a juris doctorate degree from Indiana University and a master's degree in journalism from Northwestern University's Medill School of Journalism.
Onoda has served on the boards of Business for Social Responsibility, The Arthur W. Page Society and the International Association of Business Communicators Foundation. He was one of six leaders to be inducted into the Public Relations Hall of Fame in 2016.
Event details and ticket information at:
http://awards.thepagecenter.org