Each year, the Arthur W. Page Center honors icons of public communications who, over the course of their careers, have demonstrated a commitment to the concept of "truth well told." After a rigorous nomination process, the Center chooses three leaders who exemplify integrity in their craft and honor them with a Larry Foster Award for Integrity in Public Communication.
The event shines a light on ethical decision-making and raises funds for timely, innovative research by Page Center scholars. These scholars conduct research all over the world on a variety of vital topics, including corporate social responsibility, advocacy communications, fake news, digital media and much more. Hundreds of communications professionals and researchers attend the awards dinner each February in New York City.
2019 Honoree
Dean Baquet
Dean Baquet is the executive editor at The New York Times. Baquet got his start at his hometown afternoon newspaper, The States-Item. The paper was later absorbed by the Times-Picayune. Six years later he joined the Chicago Tribune. Baquet led a team of reporters at the Tribune to a Pulitzer Prize for investigative journalism after exposing deep corruption within the Chicago city council. Baquet joined The New York Times as a metro reporter in 1990 and became national editor in 1995. Ten years later he became the managing editor at The Los Angeles Times. In 2005, he became the first African-American journalist to lead a top U.S. newspaper when the LA Times promoted him to editor. He re-joined The New York Times in 2007. He was promoted to executive editor in 2014 making him the first African-American to serve in the Times' top newsroom position in the newspaper's 163-year history.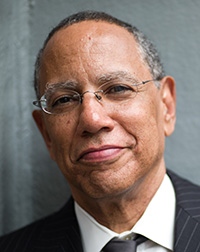 2019 Honoree
Marilyn Laurie
Marilyn Laurie became the highest-ranking woman in AT&T history when she was promoted to executive vice president in 1987. She joined the global company in 1971 after playing a major part in the inaugural Earth Day celebration in New York City. As a part of the organizing committee, Laurie helped convince the mayor of New York to shut down Fifth Avenue in 1970. Since then, Earth Day has become an annual event celebrated worldwide. Laurie built a sterling career that launched her into the upper echelon of public communications. Her skills could not be ignored as she quickly rose in the ranks at AT&T from speechwriter to senior vice president. In 1987, she became the first woman to join AT&T's 10-person executive committee. She was the first woman elected to the Arthur W. Page Society Hall of Fame and she was on the "most influential" lists of many publications and organizations. Laurie was an avid philanthropist and was committed to public service. She died in 2010.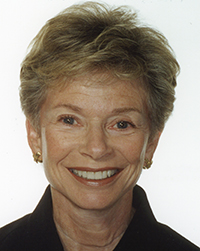 2019 Honoree
Jack Rowe
Jack Rowe had an illustrious career in corporate communications as a leading CEO in the healthcare industry. From 1988 to 1998, prior to the Mount Sinai-NYU Health merger, Rowe was president of the Mount Sinai Hospital and the Mount Sinai School of Medicine in New York City. From 1998 to 2000, Rowe served as president and CEO of Mount Sinai NYU Health, one of the nation's largest academic health care organizations. From 2000 until late 2006, Rowe was chairman and CEO of Aetna, Inc., one of the nation's leading health care and related benefits organizations. During his tenure he transformed Aetna's business model and culture with a focus on empowering physicians, enabling patients to achieve health and financial security, before retiring in 2006. Business Week named him "Manager of the Year" in 2005. The Smithsonian Institute, in association with the Woodrow Wilson International Center for Scholars, awarded Rowe the Corporate Citizenship Award in 2006.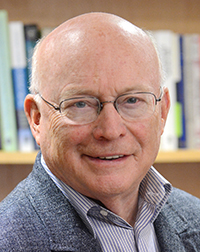 2018 Honoree
Bill George
Bill George is a senior fellow at Harvard Business School, a bestselling author and the former chief executive officer of Medtronic. He is known for teaching and exemplifying a leadership style that is authentic, thoughtful and ethical. George started his career as assistant to assistant secretary of defense for the U.S. Department of Defense. There, he also served as special assistant to secretary of Navy before moving to Litton Industries where he served as director of strategic planning and president of Litton Microwave Cooking. George accepted a role of president in 1989 and eventually became Medtronic, Inc.'s chief executive officer two years later. He led Medtronic for 10 years, building a reputation for demonstrating strong leadership and integrity. He has written several bestselling books including True North, Discover Your True North, Authentic Leadership and 7 Lessons for Leading in Crisis.
View Bill George's acceptance speech at the 2018 Page Center Awards. [Transcript]
Listen to colleagues share thoughts and stories about George.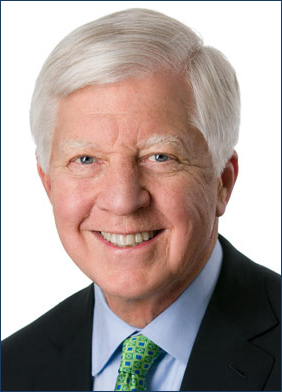 2018 Honoree
Gwen Ifill
Prior to moderating the vice presidential debates in 2004, journalist Gwen Ifill had spent 23 years building her reputation as a knowledgeable, pioneering and ethical journalist. Thanks to her career-long commitment to the craft, few doubted her ability to be objective when she became the first African-American woman to moderate a VP debate. She would go on to host the 2008 debate as well. Between 1981 and 1994, she worked her way from the Baltimore Evening Sun to The Washington Post to The New York Times, where she covered the White House. She joined NBC as a Capitol Hill reporter in 1994 and moved to PBS in 1999, where she became the first African-American woman to host a national political talk show, Washington Week in Review. At PBS, she was a senior correspondent for PBS NewsHour. Ifill died of cancer in 2016.
View long-time friend Lisa Davis deliver an accecptance speech for Gwen Ifill. [Transcript]
Watch PBS NewsHour anchor Judy Woodruff share stories and thoughts about Ifill.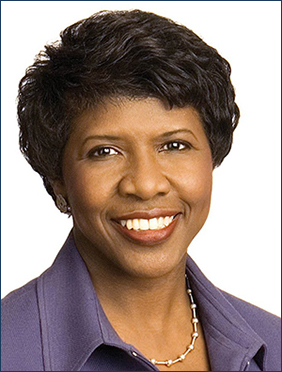 2018 Honoree
John Onoda
John Onoda built a reputation of being a provocative, yet ethical leader in the corporate communications field. Onoda's career began in 1977 as a journalist for the Omaha World-Herald. He switched to corporate communications leading departments at major companies such as Levi Strauss, General Motors, Visa USA and Charles Schwab. He then worked for FleishmanHillard as a senior consultant. In 2018, he joined the strategy execution firm Gagen MacDonald. Onoda founded Dozen Best books, a passion project fueled by his love of reading, in 2015.
View John Onoda's acceptance speech at the 2018 Page Center Awards. [Transcript]
Listen to colleagues share thoughts and stories about Onoda.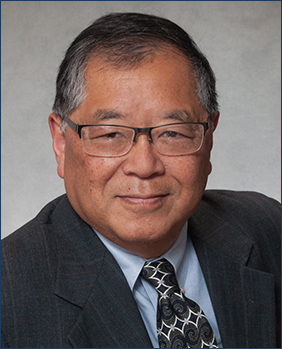 2017 Honoree
Ann Barkelew
Over her 35-year career, Ann Barkelew has gained experience in public, private and international sectors. Today, she remains a prominent leader in the corporate public relations world with a commitment to maintaining integrity in all aspects of her work. She is the founding general manager of the Minnesota office of FleishmanHillard, a global public relations firm. Barkelew was vice president of corporate public relations for the Dayton Hudson Corporation from 1981 to 1994 where she supervised all internal and external communication. Before her time at Dayton Hudson, she established a new corporate program as the vice president of corporate affairs for Munsingwear, Inc. She also served as the chief public relations officer for the Los Angeles County Office of Education.
View Ann Barkelew's acceptance speech at the 2017 Page Center Awards. [Transcript]
Listen to Barkelew share her thoughts about making connections and the role of integrity in public relations.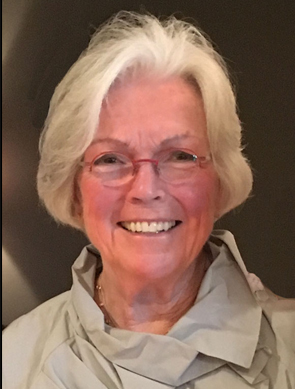 2017 Honoree
Dick Martin
Dick Martin is the former executive vice president of public relations for AT&T and chairman of the AT&T Foundation. He has written several books, many on ethics in the industry, including "Tough Calls: AT&T and the Hard Lessons Learned from the Telecom Wars" and "OtherWise: The Wisdom You Need to Succeed in a Diverse and Divisive World." He has also co-authored other books and has published articles in such publications as the Harvard Business Review, Chief Executive and the Journal of Business Strategy.
View Dick Martin's acceptance speech at the 2017 Page Center Awards. [Transcript]
Listen to Martin share his thoughts about integrity and the importance of media literacy.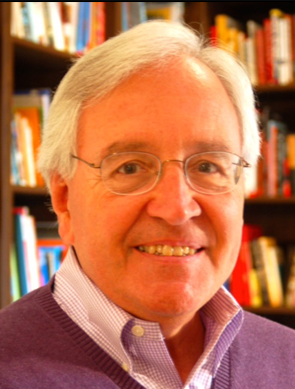 2017 Honoree
Alan Murray
As chief content officer, Alan Murray oversees editorial policies and standards at Time Inc. He is responsible for the media company's commitment to quality journalism and storytelling. Murray also serves as editor-in-chief of Fortune magazine, where he oversees print and digital operations. Before joining Time Inc., Murray was president of the Pew Research Center and spent two decades at the Wall Street Journal in positions that included deputy managing editor and executive editor, online. Murray has also authored four books, including "The Wall Street Journal Guide to Management" and "Showdown at Gucci Gulch."
View Alan Murray's acceptance speech at the 2017 Page Center Awards. [Transcript]
Listen to Murray share his thoughts about truth and the role of journalism in the modern era.