July 8-13, 2018
SUMMER CAMP APPLICATION, REGISTRATION TIMELINE
Dec. 1: Application available online -- APPLY HERE
Feb. 27: Scholarship applicaiton due
Early April: Scholarship decisions sent to students/families
... Rolling admission through May 1.
Each summer for nearly 20 years the Donald P. Bellisario College of Communications has conducted summer camps for high-school-age students interested in communications-related fields.
The sessions -- taught by full-time faculty members -- can help participants gain an understanding of the professional and technical and aspects of potential careers. Plus, the sessions give campers the chance to explore the Penn State campus and the top-ranked Donald P. Bellisario College of Communications.
In recent years, the camps have focused on three different options: broadcast journalism, film and multimedia journalism.
Broadcast Journalism Camp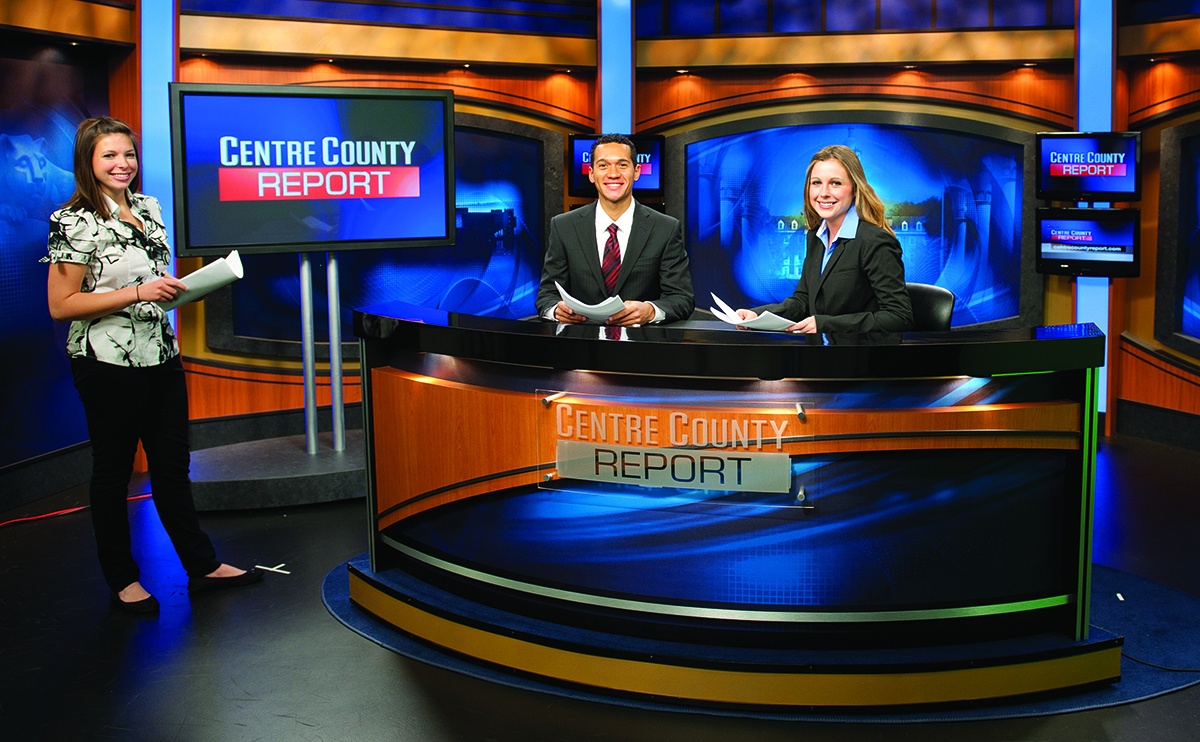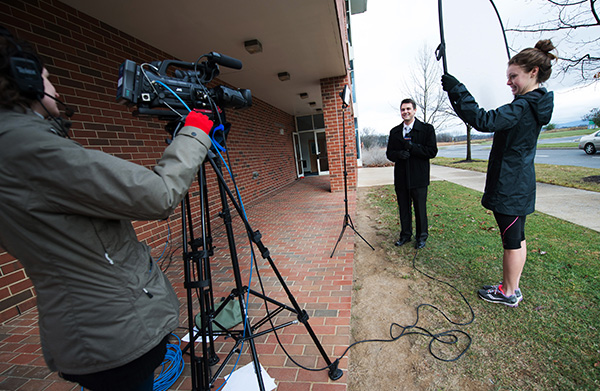 Penn State's state-of-the-art television studio provides a home for campers who choose this option. Students will work in the same newsroom and studio used by award-winning Penn State students as they learn about TV news and sports productions. It's an opportunity to explore essential broadcast journalism skills, newsgathering techniques, storytelling and more.
The hands-on sessions led by full-time faculty and staff members will allow campers to produce their own news or sports video story from start to finish. Students will have an opportunity to record their video and interviews, as well as write and edit their story.
They'll also gain insight into other areas of TV news/sports from experienced professionals who have worked in the TV industry for years. Along with faculty, students in the broadcast journalism major at Penn State will serve as counselors, providing an additional resource for those interested in the field. This camp is a good option for those students considering a career in either on-air or off-air television news and sports (including reporting, anchoring, producing and videography).
Camp website with samples of student work from 2017.
Multimedia Journalism Camp
You'll discover the secrets of interviewing, practice your writing skills and learn about photography and multimedia journalism -- the ways that journalists are telling stories in the 21st century.
Sessions provide a focus on a variety of approaches and topics, including: arts and culture, photojournalism, social media, sports and even weather-related news.
No experience is necessary. You need only to want to learn. And you'll get to do so from award-winning journalists on the Penn State faculty. You'll discuss the role and responsibilities of the news media, try your hand at covering news and sports stories, and write about issues, big and small.
Among the activities, you'll visit Penn State's state-of-the-art television newsroom and attend a State College Spikes minor league baseball game.
Camp website with samples of student work.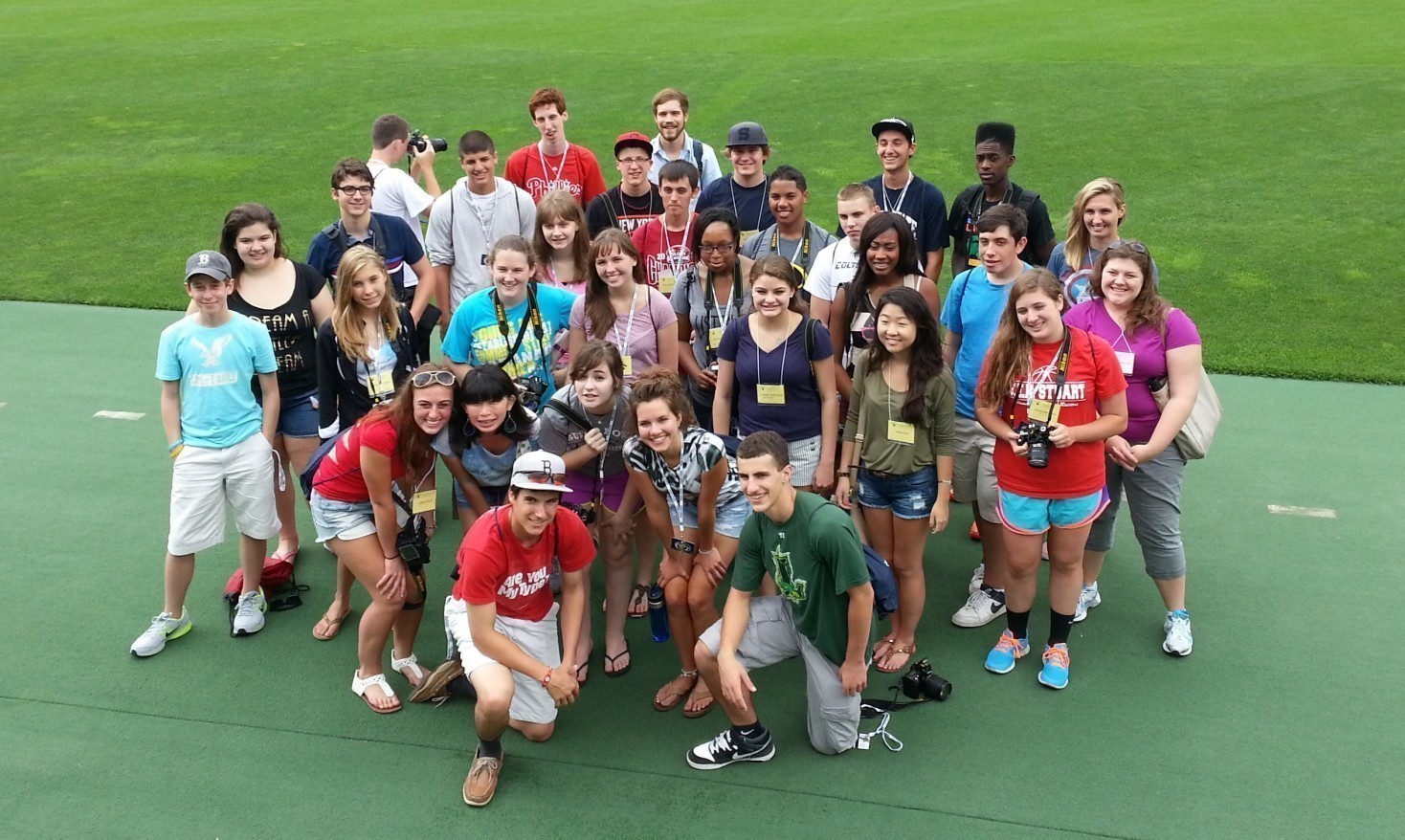 As a camp participant, you will:
develop writing skills for print and online media;
learn about the roles and responsibilities of the news media;
learn the secrets of interviewing;
learn about still and video photography; and
visit our all-digital, HD television station.
Film Camp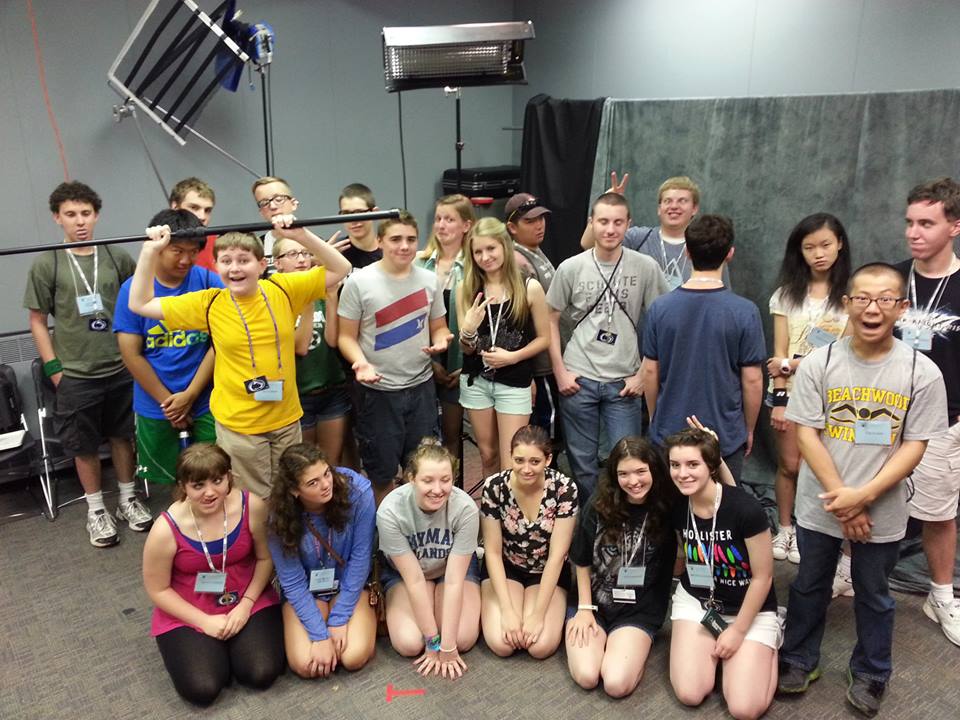 Are you creative? Are you motivated?
Are you interested in making movies?
If so, plan to attend the Penn State Camp for Filmmakers! This camp offers you the opportunity to gain hands-on experience in film and video production. During the week on campus, campers will plan, shoot and screen three separate projects.
Along with that will come discussion and practice in shot grammar and story construction as well as hands-on camera training.
Campers will have the opportunity to:
pitch story ideas;
work with a small team to produce videos;
learn to be a writer, director, actor, cinematographer, and/or editor; and
learn the basic techniques necessary to bring their creative vision to the screen.
The session led by industry professionals and experienced Penn State faculty includes a focus on lighting and scripting. Students also get the chance to work in state-of-the-art facilities on campus, including the dedicated film shooting space in the College of Communications and the green screen.
Camp website with samples of student work.
Questions?
Contact Emily Clevenger (epc10@psu.edu / 814-867-2495), and follow us for more informaton: