Students work closely with advisers and faculty committees in choosing coursework to support and expand their expertise. Doctoral students are provided mentorship and experience in classroom teaching.
The Bellisario College's special enterprises -- including the Media Effects Research Laboratory, the Arthur W. Page Center for Integrity in Public Communication, the John Curley Center for Sports Journalism and the Institute for Information Policy -- bring faculty members and students together around cutting-edge research initiatives.
Students and faculty have jointly presented research at dozens of global conferences and have collaborated on hundreds of publications. Students may apply for internal research grants and get guidance and support in seeking external funding.
Faculty & Students at a Glance
#8

Quality of Faculty and Effectiveness of Educating Researchers, Doctoral Programs, National Communication Association Survey

#1

Scholarly Productivity of Program Faculty, Mass Communications and Media Studies The Chronicle of Higher Education, January 12, 2007

#5

Graduate Students in Journalism and Mass Communications who Authored Referred Major Academic Journal Articles, Past Decade AEJMMC Conference Paper, 2008

Top Ten Department
in 22 Categories

Research in the Field of Communications Communication Institute for Online Scholarship Study

#2

Number of Papers Published by U.S. Institutions over the Past Five Years in Communications Journals Indexed by Thomson Reuters ScienceWatch 2008
Our experience confirms the proposition that graduate students thrive in a program that facilitates their active and ongoing collaboration with leading scholars. Therefore, rather than offering graduate programs based on the expected, generic list of graduate communication courses, our focus is centered on seminars and track configurations that reflect our faculty's expertise.
Graduates find placement at prestigious universities such as Illinois, Florida, Connecticut and the London School of Economics.
View a list of our recent graduates.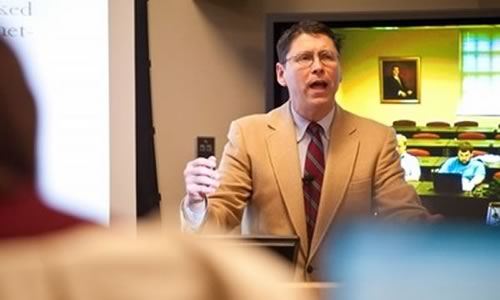 Our Faculty
The mass communications graduate faculty at Penn State is among the very best in the country. Faculty members have a diversity of specializations uncommon elsewhere, and their individual and collective national reputations and research productivity have been widely recognized.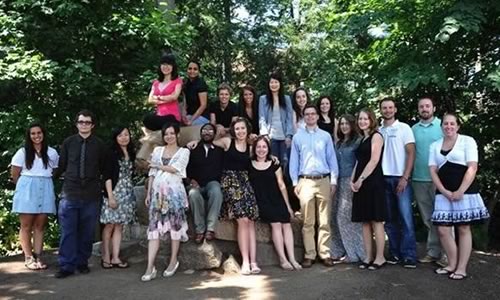 Diversity
The Bellisario College's graduate programs maintain a highly diverse student population with a healthy balance of women, minorities, and internationals progressing toward advanced degrees. The 2004 internal program review by the Penn State Graduate School noted that "the College again deserves to be commended for its outstanding efforts to successfully attract an increasingly diverse student body."
Applications for Fall 2018 Admission
Deadline: Ph.D. in Mass Communications, Dec. 15, 2017
Deadline: M.A. in Media Studies, Feb. 1, 2018
Contact
Letitia Bullock
Coordinator of Graduate Education
201 Carnegie Building
University Park, PA 16802
814-865-3070
lqb4@psu.edu