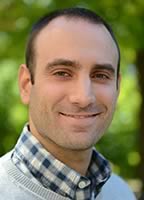 Student-PHD
Michail Vafeiadis
Details
Biography
Michail Vafeiadis is a PhD. candidate in the College of Communications. He received his B.A. and M.A. in political science from Suffolk University, and his second M.A. in journalism from Emerson College.
His research primarily focuses on the construction of strategic messages that can be applied in the context of social media, crisis communication, health communication in the intersection of public relations and advertising. His work has been presented at various conferences such as the Association for Education in Journalism and Mass Communication (AEJMC), and the International Public Relations Research Conference (IPRRC). Vafeiadis has been a teaching assistant for undergraduate courses in public relations and advertising.
Prior to joining Penn State, he held various positions in the public relations sector in Europe.
Contact