Tweet
Follow @ThePageCenter
Research in Progress: Examining the role of message source and rebuttal mechanisms
August 27, 2018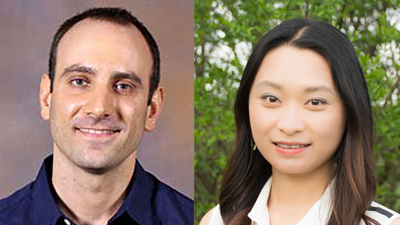 By Michail Vafeiadis, Auburn University, and Anli Xiao, Texas A&M University – Corpus Christi
Social media has amplified the rapid dissemination of (mis)information and fake news. A recent study out of the Massachusetts Institute of Technology found that fake news spreads at a much faster rate on Twitter than true news—the likelihood of the former to go viral is 70 percent higher.
The fake news phenomenon is particularly worrisome given that 64 percent of Americans believe that it generates confusion regarding basic facts surrounding current events. Roughly 23 percent of Americans have shared fabricated political stories. It is no surprise that the abundance of misinformation in our daily lives led Collins Dictionary to name "fake news" as the word of the year in 2017. Its use spiked by 365 percent from 2016.
Prior studies have investigated the role of fake news in the political and health domains. Nevertheless, companies and nonprofit organizations are also victims of fake news. Back in 2015, the Securities and Exchange Commission (SEC) filed criminal charges against a trader who was tweeting false statements about two companies that resulted in shareholder losses of $1.6 million.
More recently, the SEC filed fraud charges against 27 individuals who attempted to manipulate stock prices by intentionally promoting misinformation on fake financial websites. Because of its progressive political stance pertinent to undocumented students and refugees, hoaxers have also targeted Starbucks by circulating rumors on Twitter that the company was providing discount coupons to undocumented immigrants. In another incident, fake Starbucks coupons started circulating on social media by promising free coffee to African Americans in the aftermath of the arrests of two black men at a Starbucks store in Philadelphia.
The nonprofit sector is particularly vulnerable to fake news because the spread of malicious fabrications can damage organizational reputation. A recent report by the International Broadcasting Trust, a British nonprofit organization that focuses on the promotion of high quality media coverage of the developing world, highlighted that fake news can undermine daily operations and public trust toward nongovernmental organizations.
On several occasions recently, nonprofit organizations have been targeted by fake news. During the refugee crisis in Europe, Save the Children, which promotes and protects children's rights around the world, had been accused of colluding with traffickers during rescue operations in the Mediterranean Sea. Following Hurricane Harvey, a video on Facebook alleged that Red Cross was tossing away donations. Within this context, it is even more alarming that a survey of 3,015 American adults found that 75 percent of Americans who were exposed to fake news tend to believe it.
Despite a growing body of research on fake news, little is known about its impact on the nonprofit sector. Nevertheless, in the era of rapid information diffusion it is important for nonprofit organizations to be able to protect their image and mitigate any reputational loss by effectively countering misinformation on social media.
Our research will shed light on what fake news rebuttal mechanisms and response strategies are more effective. By conducting an experiment, this study aims to provide meaningful insights to communicators working in the nonprofit sector regarding the strategies they should employ to promote transparency, refute malicious claims and maintain public trust when attacked with fabricated stories.
For further information on this study, email Michail Vafeiadis at mzv0042@auburn.edu. This project is supported by a Page/Johnson Legacy Scholar Grant from the Arthur W. Page Center.