Tweet
Follow @ThePageCenter
Study to reveal how CSR is viewed around the world
April 25, 2016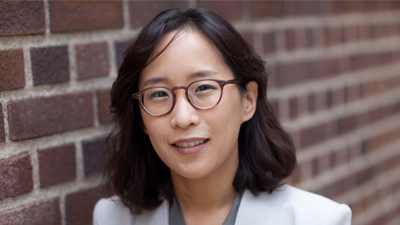 By Hyejoon Rim, University of Minnesota
Over the years, researchers have observed many companies engaging in corporate social responsibility. CSR is the business practice of creating initiatives that benefit society and the community in an altruistic and strategic way. This can include giving money to non-profit organizations or introducing environmentally-friendly technology to the workplace, along with other socially responsible business practices.
CSR is a way for companies to engage with communities and create a likeable brand for themselves. But some audiences remain skeptical of CSR. A prevalent criticism is that CSR is a marketing gimmick used by businesses in a selfish manner. Despite the popularity of such programs from a business standpoint, little research has been conducted about public perceptions of CSR and CSR communication, especially in a global context. Multinational companies have played an important role in setting CSR agendas in developing economies while following the United Nations Global Compact guidelines. But little is known about how people evaluate CSR initiatives across regions. What CSR means could differ by cultural, religious, business, political and economic factors.
I have been studying public perceptions and skepticism about CSR, which vary by country. My research aims to pinpoint certain societal, cultural, political and other underlying reasons for how CSR is perceived. The countries that will be studied include the United States, South Korea and the United Arab Emirates. These countries were specifically chosen to understand how CSR is perceived from a non-western perspective in the Middle East and Asia when juxtaposed against the United States. This cross-cultural study, funded by a Legacy Scholar Grant from the Page Center, will employ consumer surveys across the three countries to explore relationships between perceptions of CSR in economic, legal, ethical or philanthropic terms. The degree of skepticism toward CSR will also be explored.
In addition, to understand how to address the social issues and needs of local communities, I will also examine attitudes toward different types of CSR initiatives (e.g., human rights, labor condition, environmental and anti-corruption). By testing the differences of each CSR type, the proposed study can provide guidance to multinational companies about which issues are important to local communities, or if there is a universal agenda that the company needs to address.
The implications of this study will be a more thorough basis for companies to use CSR in an international context by understanding the needs of local communities. This will bring CSR into a broader social and cultural framework.