Tweet
Follow @ThePageCenter
Exploring communication strategies that empower employee engagement in CSR
July 26, 2016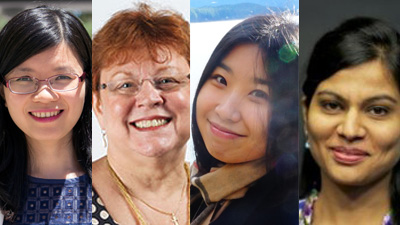 By Weiting Tao, University of Miami, Mary Ann Ferguson and Baobao Song, University of Florida, and Sarab Kochhar, APCO Worldwide and Institute for Public Relations
Since 1983, Disney employees have contributed 7.7 million hours of service to local communities. Starbucks employees have participated in thousands of volunteer projects each April for the company's "Global Month of Service" to make positive changes in local neighborhoods. Prosocial engagement programs alike, when carried out successfully, can boost employees' appreciation of the company's overall value and vitality as a responsible member of society.
However, not all companies have fully understood how to incentivize and energize employees' prosocial engagement. Many are still struggling with a major issue: "How can we better motivate our employees to engage in persistent prosocial behavior, thereby contributing to social causes and nurturing organization-employee relationships?"
The difficulty in mobilizing and sustaining employee engagement in corporate social responsibility has much to do with the informational strategy that companies predominantly use for internal CSR communication. According to previous research, answers to CSR questions like "Which social causes should I support?" and "How do I support the causes?" are made by top management and then communicated to employees. This strategy is problematic because it takes a one-way approach with a focus on telling, but not listening.
In addition, companies that adopt this strategy tend to use pressure or reward (e.g., mandated community volunteering) to ensure employees' participation in CSR. Driven by the externally controlled reasons, employees may feel a lack of autonomy and empowerment. Therefore, to fully stimulate and sustain employee interest in and commitment to CSR, a new communication strategy needs to take place.
Funded by the Page Center, our research will draw from communication, management and social psychology theories to conceptualize a CSR involvement strategy for internal CSR communication. This strategy centers on the concept of employee empowerment: It allows employees to participate in the CSR decision-making process and enables them to support social causes of their own choices. Our research will evaluate how this new strategy can benefit the growth of organization-employee relationships, employees' own psychological fulfillment and social-cause support resulted from employees' persistent contributions.
We hope our research can add to current CSR scholarship by explicating how companies can benefit more from involving employees in co-constructing CSR decisions and empowering employees with autonomy in the process.
This project was among six research studies funded by the 2016 Page & Johnson Legacy Scholar Grants. For more information about this work, please email Weiting Tao at weiting.tao@miami.edu.