Tweet
Follow @ThePageCenter
Research in Progress: Comparing real news vs. fake news in the Zika epidemic
September 18, 2018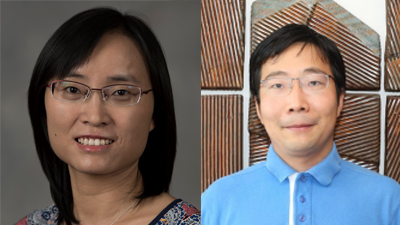 By Qian Xu, Elon University and Shi Chen, University of North Carolina at Charlotte
More and more individuals choose social media as the first source to gain information during health crises and disease outbreaks. While the low cost and easy access of social media make it more convenient for health officials and communicators to disseminate useful information, they also provide the unfortunate opportunities for fake health news to spread quickly and widely.
According to research, this kind of misinformation creates unnecessary anxiety, threatens public health and negatively impacts individual decision-making. A recent article published in The Atlantic referred to fake health news as the worst category of fake news.
Fake health news negatively impacts how people respond to and interpret real news on social media. It is critical to understand how fake health news spreads and competes with its real counterpart on social media.
In February 2016, the World Health Organization (WHO) declared an official global health emergency of the Zika pandemic. During the Zika outbreak, the Centers for Disease Control and Prevention (CDC) and WHO played very active roles in social media discussions about Zika. Despite the prominent presence of these health agencies, fake news about Zika proliferated on social media.
The fake news about Zika became more "viral" than the accurate information from health authorities on social media, according to research on the issue. This wide spread of fake health news has serious consequences.
By choosing the Zika outbreak as our research focus, we will compare the information flow dynamics of fake and real news about Zika on Twitter. Specifically, this project aims to answer the following questions:
1. How does the spread of fake news and the spread of real news differ on Twitter?
2. Who serves as the driving force with strategic positions in distributing real and fake news about Zika on Twitter?
3. How do the roles of the key users differ in the dynamic information dissemination networks of real and fake news about Zika on Twitter?
The findings of this project will provide implications for health officials and communicators to develop more effective and responsible social media information dissemination strategies during health crisis and disease outbreaks. These strategies could also help news agencies and non-profit organizations combat fake health news to better inform the general public on social media.
For further information on this study, email Qian Xu at qxu@elon.edu. Results from the study will be available when the project is completed later this year. This project is supported by a Page/Johnson Legacy Scholar Grant from the Arthur W. Page Center.