Tweet
Follow @ThePageCenter
Research in Progress: Creating shared value through participatory CSR
December 19, 2018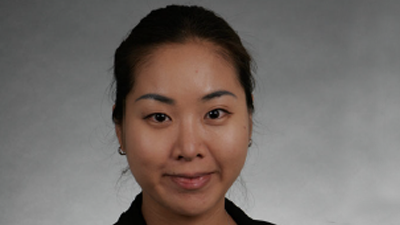 By Sun Young Lee, University of Maryland
Increasingly, companies have been adopting corporate social responsibility (CSR) as a central part of their corporate identity. Such activities can contribute to improving communities, the environment and society at large. Traditionally, these initiatives have focused on philanthropy—donating to nonprofits and sponsoring local community programs.
Today, however, companies are actively seeking social issues that they can help resolve. The public's expectation of companies' social role has seemingly shifted as well. The 2018 Edelman Trust Barometer showed that 84 percent of respondents expected CEOs to be part of policy debates and discussions on important societal issues. It also found that people look to CEOs "to fill the gap left by government," with 64 percent wanting CEOs "to take the lead on change" instead of waiting for government action.
Companies can't be bystanders anymore. They need to be leaders, sometimes taking on roles that used to be reserved for nonprofits. This changing environment has opened new challenges for those practitioners responsible for CSR practices, as simple philanthropic activities don't seem to fulfill the public's expectations any longer.
One current popular strategy is to engage the public with what I call "participatory CSR campaigns" to join with the public in creating social value together. It has been described as "the co-creation of shared value."
Here are a few examples: REI's #OptOutside campaign, which started as closing their stores on Black Friday, is now urging people to join the movement and go outside. Crate & Barrel initiated the "VOW to End Child Marriage" campaign, asking consumers to sign up for their wedding registry with VOW, where a percentage of every gift purchase goes toward ending child marriage, to donate directly for the Give Lively Foundation, or to purchase VOW products.
Lush has opposed animal testing and is asking people to support the Humane Cosmetics Act (H.R. 2790) by sending emails to members of the U.S. Congress. Disney's #DreamBigPrincess campaign for girls' empowerment committed the company to donating $1 for each post or like of a photo using the #DreamBigPrincess hashtag on Facebook, Instagram or Twitter.
So what kinds of strategies can practitioners create? These participatory strategies seem to be developed more or less intuitively and follow various trends. The scholarly literature categorizes CSR strategies very broadly, such as by type of CSR activities (partnership, sponsorship, employee volunteering, philanthropic donation, etc.) or by communication strategies (Morsing & Schultz, 2006; the stakeholder information strategy, the stakeholder response strategy, and the stakeholder involvement strategy). Little research has delved into the newer two-way participatory CSR strategy.
In these participatory CSR campaigns, the success of the campaign requires public participation. One of the essential goals of public communication is to elicit various forms of action among the public. So how can we get people to share a post using a campaign hashtag, follow a social media account, donate, sign a petition, cast a vote, volunteer, or participate in an offline event?
The key is understanding what motivates people to engage with such participatory CSR campaigns. Scholarly studies of motivation usually distinguish between intrinsic and extrinsic motivations, but these categories don't fully describe the participatory CSR campaign context. Often such campaigns don't generate direct and immediate benefits to those who participate, and the motivations can depend on how participants view the campaign—as a self-serving activity or as an activity for the society or environment.
With support from an Arthur W. Page Center Legacy Scholar Grant, the goal of my current project is to give more concrete and practical insights to practitioners who are considering making their CSR campaigns more interactive and engaging.
Drawing a picture of the many options for participatory CSR campaigns will help practitioners generate new ideas. At the same time, understanding people's motivations for participating in such campaigns will help practitioners fine-tune their campaigns and their strategies in ways that are better suited to their audiences and their companies. This will increase the co-creation of shared value by companies and the public.
For further information on this study, email Lee at sunlee@umd.edu. Results from the study will be available next year. This project is supported by a Page/Johnson Legacy Scholar Grant from the Arthur W. Page Center.