Tweet
Follow @ThePageCenter
Research in Progress: Attitudes and aptitudes in media literacy and 'fake news'
June 26, 2018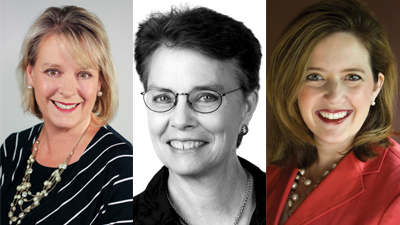 By Jami Fullerton, Oklahoma State University; Alice Kendrick, Southern Methodist University; and Lori Melton McKinnon, Oklahoma State University
Without doubt, we live in a world where information—accurate or not—spreads rapidly. The spread of misinformation is nothing new. However, a convergence of factors in today's digital society has resulted in a range of challenges involving the origin, dissemination, veracity and effects of many types of messaging. These messages include news, "fake news," sponsored blog posts and native advertising.
Contributing to these challenges are the relative ease of individual self-publishing online, the sharing of messages by both individuals and organizations, the speed with which information is circulated and the blurring of age-old lines between advertising and editorial content. Combined, these factors increase the difficulty of determining the source, the intent and the accuracy.
Recent political wrangling, the 2016 U.S. Presidential election and aftermath in particular, has exacerbated issues of trust and truthfulness, and it has revived the term "fake news." During the Trump presidency, Trump, counselor Kellyanne Conway and others winthin the administration have repeatedly accused the media of perpetuating fake news. This dialogue appears to be influencing the American public.
According to a 2018 Gallup poll, more than 45 percent of people see the news media as biased. Furthermore, the majority of respondents couldn't name an objective news source, and 66 percent feel that the media do not do a good job of separating fact from opinion. The poll also found that 73 percent of Americans indicate that spreading false information online is currently a major problem.
Public relations students should understand issues including media ownership, media bias, sponsored content and source credibility. With the distorting of lines between mediated content and the accuracy of sources, it is important to consider college students' ability to discern credible news from other sources of information.
Our study seeks to assess attitudes toward online content and levels of news media literacy among public relations students. As aspiring communication professionals, who will presumably shape media content one day, it is important to understand how media literate public relations students are when presented with news versus sponsored content.
Our Page/Johnson Scholar Grant study represents an important extension of our active research regarding college students and media literacy. In partnership with the Public Relations Society of America, we conducted an online, nationwide survey of PRSSA student members in May 2018. In keeping with the Page Principle of "listening to stakeholders," we plan to analyze and share results from our survey of this important public relations student cohort.
Today's students will be tomorrow's practitioners. Developing an understanding of students' knowledge and views about media literacy may help us to understand their roles as future practitioners. Additionally, we anticipate that results will prove insightful for university professors and can be used to develop instructional materials and to support classroom dialogue around "fake news."
For further information on this study, email Jami Fullerton at jami.fullerton@okstate.edu.
This project was supported by a Page/Johnson Legacy Scholar Grant from the Arthur W. Page Center.