Tweet
Follow @ThePageCenter
Research in Progress: Navigating the role of public relations in the era of 'fake news'
July 19, 2018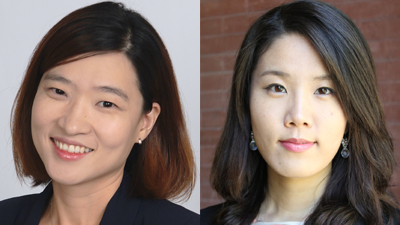 By Mi Rosie Jahng, Wayne State University and Hyunmin Lee, Drexel University
Public relations practitioners are no strangers to navigating tumultuous media environments and adapting to changes. Yet, the post-factual "fake news world" brings a formidable challenge to the practice and its scholarship.
Scholars have long argued that a keen sense of ethics and recognition of ethical codes are crucial to furthering the professionalism of the practice. Previous research has shown how public relations professionals identify how their role impacts the ways in which practitioners communicate, delegate workplace responsibilities and are perceived within an organization.
Our study is inspired by the passionate and tireless work of numerous public relations scholars and practitioners. We ask if identifying as the ethics counselor for an organization could impact the ways in which professionals understand and perform their duties in response to fake news.
In a time when fake news depreciates the standard of information and professionalism, the ethical obligation of communicators to society must be fulfilled to successfully become an advocate to clients. Our study will:
Explore how public relations practitioners define the key elements of fake news
Identify practitioner roles and ethical values to combat fake news
Reveal what types of strategies and tactics practitioners are implementing to differentiate their content from fake news
Our study will examine whether recognition of ethics as a core public relations role has a positive relationship with identifying fake news and using appropriate defense practices against fake news.
We will launch a survey targeting current public relations professionals. We will use a combination of pre-existing measures and open-ended questions to take a snapshot of the current state of public relations practices in an adverse environment. This will shed light on upholding ethics as a strategy to combat fake news.

We hope to use the results of this study for public relations education, because current students in public relations need to be aware of their ethical responsibilities as public communicators when they join the profession after graduation. Our study seeks to emphasize the role of ethical counsel for public relations practitioners in responding to fake news and misinformation.
For further information on this study, email Mi Rosie Jahng at jahng@wayne.edu. This project is supported by a Page/Johnson Legacy Scholar Grant from the Arthur W. Page Center.