Tweet
Follow @ThePageCenter
Research in Progress: Strategies to address consumer motivations to adopt bike-sharing programs
November 20, 2018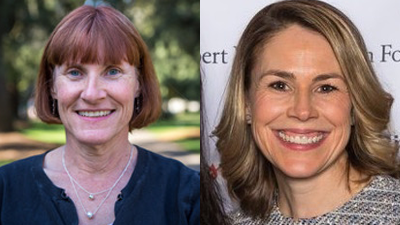 By Kim Sheehan, University of Oregon, and Kati Tusinski Berg, Marquette University
Have you heard of bike sharing? In more than 100 large and small cities across the United States, bike sharing programs provide commuters with an easy and affordable way to pedal from one point to another by renting a bike using a credit card or an iPhone app from a conveniently placed station in their community.
With roots in Europe, bike sharing programs began in a few U.S. cities in 2010. In 2017, Americans took 35 million trips through a bike share, 25 percent more than in 2016.
However, there is room for growth in both the establishment of bike share systems and its usage. Many bike sharing systems start off with great fanfare only to have users resort to more convenient options after the initial excitement wears off (or when bad weather hits). Bike share programs, and the communities that support them, need to adopt communication programs that continually promote bike sharing systems to keep these systems viable and successful.
As bike share systems become more popular, cities are issuing licenses for multiple companies to set up stations and rent bikes. Some of these systems are for profit-driven and some are mission-driven; some are US-based companies and others are based in China. With multiple systems to rent from, how will consumers choose which one to patronize?
People report that they use bike share systems for many reasons including convenience, reducing their carbon footprint and improving their health and wellness. Today, many consumers are also looking for brands that stand for a purpose. As many as 60 percent of consumers feel that it's important to buy from socially responsible companies.
Consumers often seek intrinsic social proof of why a brand considers itself socially responsible. Mission-driven organizations demonstrate this social proof since they accomplish goals that extend beyond profits to include a societal benefit. Bublr bikes in Milwaukee and Denver B-Cycle, for example, use income from users to offer low-cost subsidized annual passes to people in the community who demonstrate need: an annual subsidized pass in Milwaukee is $8 (compared to $80 for the regular pass) and in Denver it is $10 (compared to $135 for the regular pass).
Bike share programs still have plenty of room for growth, and our research will understand overall motivations and challenges to increased adoption of bike sharing programs in the United States.
Replicating previous research, we have begun work on a study funded by the Arthur W. Page Center that will examine the motivations of people to use bike sharing programs. The earlier study showed that people in China's values influenced their attitudes toward and intentions to use bike sharing programs. People who believe that in living harmoniously with nature and those who are influenced by how others see them are most likely to adopt bike sharing programs. We will examine whether Americans exhibit these same motivations.
One limitation of the that study was that the researchers did not ask people whether they have ever (or are currently) using bike share programs, only whether they plan to use them in the future. Our study will address this limitation by comparing motivations of current users and non-users, and also their perceptions of three types of bike sharing services: U.S.-based profit driven services, U.S.-based mission driven services and China-based profit driven services.
In addition, we are also looking at the content of bike share program's social media activity. Bike programs tend to use social media like Instagram, Twitter and Facebook for communication messaging. This content analysis will help us understand whether current communication strategies address consumers' key motivations or whether they tend to be more 'tactical' in nature (such as how to use a bike or where to pick one up). Together, these analyses will help us be able to identify communication strategies to encourage both groups to try or continue their usage of bike share.


For further information on this study, email Sheehan at ksheehan@uoregon.edu or Berg at kati.berg@marquette.edu. Results from the study will be available early next year. This project is supported by a Page/Johnson Legacy Scholar Grant from the Arthur W. Page Center.