Tweet
Follow @ThePageCenter
Research in Progress: Successfully safeguarding the company reputation
May 29, 2018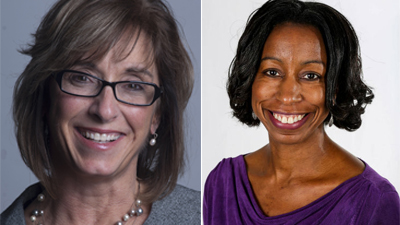 By Michele Ewing and Cheryl Ann Lambert, Kent State University
In 2017, Kay Jewelers was falsely accused of replacing customer diamonds with fake stones. New Balance received vocal white supremacist support because of a high-level executives' falsified expression of support for Presidential policies. The CEO of PepsiCo was accused of rejecting customers who voted for Trump via an elaborately fictionalized quote.
We know from news reports that Kay, New Balance and PepsiCo issued public statements, news releases, and follow-up comments to reporters. What we don't know is the decision-making strategies for each company response.
How do professional communicators successfully guide companies through fake news crises? We will consider this important question by conducting research entitled "Truth-telling trumps fake news: successfully safeguarding the company reputation."
Fake news is misinformation that has the trappings of traditional news media, with the presumed associated editorial processes. Purveyors of fake news have exploited digital media by intentionally disseminating misinformation in platforms that reward trending, not necessarily truthful, stories. The ease with which fake news stories are created, manipulated and shared via social media alongside compelling visuals likely contributes to the flow of misinformation.
Industry professionals have offered practical advice for preventing, enduring and responding to fake news (here and here). For example, Weber Shandwick is marketing crisis simulation software to prepare companies for being caught in a social media crisis such as fake news. By interviewing professional communicators, we anticipate uncovering strategic insights about image restoration and impression management that complement scholarly research about crisis management.
In order to explore how public relations professionals have guided companies through fake news crises, we will conduct in-depth interviews with 15 corporate public relations professionals with at least five years of crisis communication experience who have played a key role in managing fake news accusations. These first-hand accounts should offer valuable crisis management lessons for corporate communicators charged with reputation management.
Specifically:
How do corporations avoid falling prey to fake news?
How do public relations professionals approach crises that originate from fake news?
What methods and metrics are used to evaluate communication strategies to manage a crisis involving fake news?
Responses to these and other questions could reveal insights about the use of corporate silence during fake news crises.
This study adds to research about para-crises, defined as publicly visible situations that that charges an organization with irresponsible or unethical behavior could escalate into a crisis. It also adds to image restoration discourse, a typology of five different message strategies that companies employ for the purposes of image restoration following an incident that is deemed offensive.
For further information on this study, email Michele Ewing at meewing@kent.edu or Cheryl Ann Lambert at clambe17@kent.edu. This project was supported by a Page/Johnson Legacy Scholar Grant from the Arthur W. Page Center.