Tweet
Follow @ThePageCenter
Research in Progress: The impact of transparency and how it shapes trust
December 12, 2018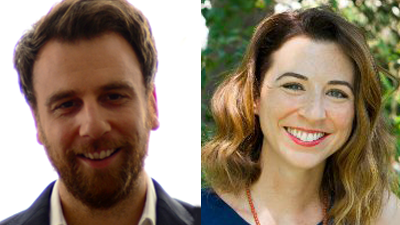 By Toby Hopp and Jolene Fisher, University of Colorado at Boulder
Public trust in the key institutions of business, government, NGOs and media has reached an all-time low, according to the 2017 and 2018 publications of the Edelman Trust Barometer.
Trust, as we are now well aware, is in a state of crisis. Accordingly, organizations are looking for ways to build trust, credibility and goodwill with ever more skeptical audiences. It is within this context that an emphasis on transparent organizational communication has come to the fore in the field of public relations.
Transparent communication has been offered through both scholarly public relations and trade literature to build (or rebuild) stakeholder trust, bolster legitimacy and reputation, and maintain strong stakeholder relationships. Many organizations have taken this general idea—that transparency equals positive stakeholder gains—and run with it.
But our current understanding of both the concepts of trust and transparency individually, as well as the ways in which transparency influences trust, is rather limited.
Significant work has been done in the academic field in terms of defining and categorizing the concept of transparency, but there remains limited work on the impacts of transparent communication on audiences, and on how the transparency-to-trust building process operates. Having this understanding will be important to the strategic communication efforts of industry, as well as to the building of a theory-driven analysis of transparency within the scholarly field.
Especially because, as previous studies have shown, transparent communication does not always have the intended positive effects. In fact, some organizational transparency practices have been shown to damage or inhibit stakeholder trust in specific contexts, and, while transparent communication practices generally create positive stakeholder feelings toward the organization, those positive feelings do not necessarily result in trust for the organization or its business practices.
Having a clearer, contextually-driven depiction of the impacts of transparent communication on stakeholder relationships is necessary. Clear calls have been made within the field for a stronger theoretical understanding of transparency, and an obvious need exists within the industry and social landscape at large.
In response to this need, we will use support from the Arthur W. Page Center to begin a series of studies that look at a variety of facets of organizational transparency and its impacts on audiences. The first of these studies seeks to develop and test a theoretical model of transparency effectiveness. This model is characterized by three key propositions:
Organizational transparency offers audiences an opportunity to learn more about brand-level functioning
Perceived learning elicits a positive affective state
Brand-related positive affect helps facilitate a durable relationship between perceived learning outcomes and positive brand evaluation, specifically as it pertains to outcomes such as trust and credibility.
In an era of declining institutional trust, it is important that we better understand both (a) how organizations can use communication to build trust and (b) how such trust-building works on a psychological level.
It is our hope that the currently described research will contribute to both objectives.
For further information on this study, email Hopp at tobias.hopp@colorado.edu or Fisher at jolene.fisher@colorado.edu. Results from the study will be available next year. This project is supported by a Page/Johnson Legacy Scholar Grant from the Arthur W. Page Center.