Tweet
Follow @ThePageCenter
Using social media to enhance employee communication and engagement
August 20, 2018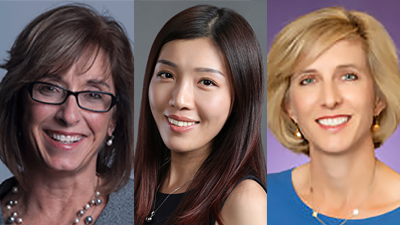 By Michele Ewing, Kent State University, Rita Linjuan Men, University of Florida and Julie O'Neil, Texas Christian University
The growing use of social media in organizations is causing a reshaping of internal communication strategy. We conducted a study to explore the value of using internal social media. Our research resulted in several recommendations for companies who have or plan to develop social media strategies.
We focused on employee engagement, which we define as workers who are connected to the values and mission of the company. These employees feel empowered, bring energy, passion, and discretionary effort to their jobs and serve as advocates. In our study, we conducted interviews with 27 practitioners and thought leaders with an average of 15 years of internal communication experience.
Our interviewees work for large, global companies representing diverse industries. We invited participants with at least five years of internal communication experience who work at companies known for workplace satisfaction (based upon third-­party evaluations top workplaces in the United States).
The interviewees acknowledged the trend of using social media in internal communications. Bringing tools employees are already using in their personal lives to internal work conversations was seen as a cost-effective and targeted method for reaching employees. Such tools included blogs and general social networking sites such as Facebook, Twitter, Instagram, LinkedIn, YouTube, Snapchat and others
Some companies used specialized internal social media tools provided by vendors such as Yammer, Chatter, Slack, Facebook at Work, Social Chorus and Dynamic Signal. Other organizations developed their own enterprise social media to engage employees. Among the new social media platforms, mobile apps were favored by many organizations because of the convenience, personalization, the greater penetration of smartphones and the increasingly mobile workforce.
Based upon these interviews, we recommend the following practices to engender engagement:
Social media training and education
The interviewees advised to create clear policies for employees to follow when it comes to social media posting, such as what is or is not appropriate to share and what is expected. Organizations should provide training on how to use certain social media tools, their benefits for employees and the organization, as well as how to share internal social content externally.
Leadership involvement and endorsement
Interviewees recommended to involve and gain the support of organization leaders for internal social media efforts. Leadership can effectively serve as role models, set the tone for the organization's social media culture and grant employees an opportunity to connect with top leaders directly. Also, leaders can help educate employees on how to use social media to support the company's business objectives through facilitating enhanced conversation and collaboration.
Creating sharable, relevant and practical content
Many interviewees suggested that organizations actively create social media content for employees to share. The content should be relevant, practical and of interest to employees.
Authenticity and consistency
Interviewees emphasized the importance of being authentic and consistent when it comes to using social media to engage employees. As with other channels, organizations should work with employees to ensure all digital communication aligns with the organization's brand and values.
Monitoring and listening
To mitigate the risks for employee posting, many interviewees suggested monitoring internal social media and using an educational approach to address any inappropriate posts. Social media is about listening to employee voices and concerns, and then responding to them in a timely and proper manner. Monitoring and listening via social media also helps foster conversations internally, builds relationships and enhances employee engagement.
Our research suggests that technology will continue to transform internal communication and employee engagement practices, including the evolvement toward being more social, personal, participative, mobile and behavior-driven.
If you'd like additional information, please email meewing@kent.edu, rlmen@jou.ufl.edu or j.oneil@tcu.edu. We plan to publish more details about this study and a second study focused on the employees' perspectives about internal social media.
This project was supported by a Page Legacy Scholar Grant from the Arthur Page Center.