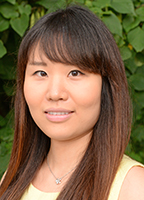 Education
Master's: University of Wisconsin-Milwaukee
Bachelor's: Hanyang University
Details
Biography
Jinyoung (Jenny) is a Ph.D. candidate in the Donald P. Bellisario College of Communications at Penn State. She is a social scientist exploring the psychology of communication technology using quantitative research methods, including survey and experimentation. Her research interests are at the intersection of new media technology and human psychology. Her work examines how users' perceptions and attitudes toward new technology and its content change as a function of the technological affordances (e.g., interactivity, agency), with topics recently studied including the credibility of information delivered by smart virtual assistants, information flow in large-scale hashtag networks on social media, and the psychology of star-ratings and reviews on websites.
Jinyoung's research has been published in a variety of SCI/SSCI journals, including Health Communication, Dermatology, Computers and Education, Cyberpsychology, Behavior, and Social Networking, Computers in Human Behavior, and ACM CHI, among other outlets. Her work has also earned a top paper honor at the Communicating Science, Health, Environment and Risk division of the Association for Education in Journalism and Mass Communication.
Jinyoung has taught undergraduate classes in research methods, gender and the media, and international mass communications. In 2017, she was awarded the Excellence in Communications Doctoral Award Scholarship by the Bellisario College.
Contact