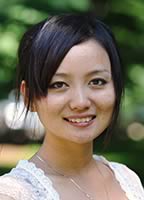 Details
Biography
Ruobing Li is pursuing her doctoral degree in mass communications and her master's degree in applied statistics. She earned her bachelor's in journalism from Renmin University of China. While journalism is one of her passions, Li decided to forgo a journalism career, and instead chose to become a media scholar.
Her work with faculty members Fuyuan Shen and Shyam Sundar during her master's program at Penn State fostered her love of media effects research, primarily persuasion and health communication. In addition, Li's skills have contributed to published papers on sport-talk radio and psychological effects of media technology, showing her curiosity in various academic areas.
A fun fact: Li likes shopping and statistics, but not statistics about how much she spends on shopping.
Contact