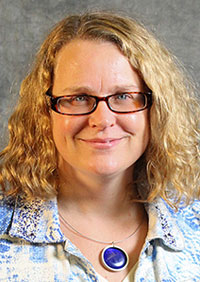 Journalism
Shannon Kennan
Associate Teaching Professor, Director of eLearning Initiatives
Education
Bachelor's: University of Richmond
Master's: James Madison University
Ph.D.: Penn State
Details
Biography
Shannon Kennan joined the Donald P. Bellisario College of Communications as senior lecturer and instructional designer in 2011. Her primary responsibilities focus on assisting faculty in creating and implementing online learning opportunities. She also teaches in the journalism department. She has worked in higher education in variety of administrative and teaching roles. In addition, her educational experiences -- bachelor's degree (early childhood education), master's degree (counseling psychology) and Ph.D. (Mass Communications) -- provide a mix of skills that allow her to bring a student-centered focus to the position.
Shannon's career has focused on working in the fields of psychology and education as a teacher, student affairs administrator, and counselor. She is interested in the place where technology, psychology, and education converge. She also works with a variety of social media, new technologies, and online teaching competencies. Her research within the PhD program focuses on ethical and moral decision-making, social media, and mental health/illness issues within the media. Her dissertation topic is on ethical decision making related to children during traumatic events.
Specialties: Online learning, social media, teaching with technology, childhood and adolescent development, psychological issues, family/systems therapy, college student development, pedagogy, professional development and training, crisis management, supervision.
Instructor, PSU 009, First Year Seminar
Instructor, Comm 100 online, The Mass Media and Society
Instructor, Comm 405 online, Political Economy of Communications
Instructor, Comm 409 online, Mass Media Ethics
Instructor, Comm 410 online, International Mass Communications
Websites
Publications
Kennan, S. (2017) When Morality Matters Most: Interviewing children at the scene of a school shooting. https://etda.libraries.psu.edu/catalog/14091ssk168
Kennan, S., Bigatel, P., Hoewe, J., Stockdale, S. (2017) One Size Doesn't Always Fit All: Modifying teaching behaviors based on levels of student self-directedness in online learning. The Internet and Higher Education (under review).
Kennan, S., Bigatel, P., Stockdale, S., Hoewe, J. (2017) The (lack of) influence of age and class standing on preferred teaching behaviors for online students. Online Learning, 22(1). Retrieved from: https://olj.onlinelearningconsortium.org/index.php/olj/issue/view/57
Ragan, L.C., Bigatel, P.M., Kennan, S., May, J. (2012), From research to practice: Towards the development of an integrated and comprehensive faculty development program. Journal of Asynchronous Learning Networks, 16(5). Retrieved from http://jaln.sloanconsortium.org/index.php/jaln/article/view/305
Bigatel, P. M., Ragan, L. C., Kennan, S., May, J., & Redmond, B. F. (2012). The Identification of Competencies for Online Teaching Success. Journal of Asynchronous Learning Networks, 16(1). Retrieved from http://jaln.sloanconsortium.org/index.php/jaln/article/view/215
Kennan, S. (2010), World of Warcraft and Philosophy: Wrath of the Philosopher King. The Journal of Popular Culture, 43: 898–899. doi: 10.1111/j.1540-5931.2010.00776.x, Journal of Popular Culture
Contact