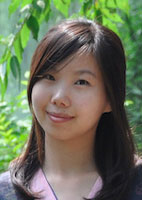 Education
Master's: Peking University
Bachelor's: Peking University
Details
Biography
Yan Huang is a doctoral candidate (ABD) in the College of Communications. Her research examines the persuasive impact of message and technological factors in the health, risk, crisis and advertising contexts. In addition, she is working on a minor in statistics. She is interested in quantitative research methods, especially the application of advanced statistical techniques in communication research including big data and network analysis.
Her work has been published or is forthcoming in the Journal of Communication, Health Communication, American Behavioral Scientist, and Journalism & Mass Communication Quarterly. Moreover, her research has been recognized with top paper awards from leading academic associations in communication, including the International Communication Association, the Association for the Education of Journalism and Mass Communication, and the International Public Relations Research Conference. Her studies have been supported by research grants from the Arthur W. Page Center for Integrity in Public Communication.
Huang has teaching experience in both undergraduate and graduate courses, including research methods in advertising and public relations, public relations campaigns, media effects, ntroduction to mass communication research, and psychological aspects of communication technology. Her professional experience of working in both government and the private sector contributes to her teaching in areas such as public relations, corporate marketing, and fundraising.
Websites
Contact