News / Curley Center
March 14, 2016
March Madness means money—it's time to talk about who's getting paid
By JOHN AFFLECK
The NCAA men's basketball tournament starts Tuesday. From then until the final on April 4, CBS Sports and Turner Broadcasting will bring you every game, focusing on the buzzer beaters, the Cinderella stories, the athletes overcoming the odds.
It'll all end, as…
January 19, 2016
Students embrace opportunities at bowl games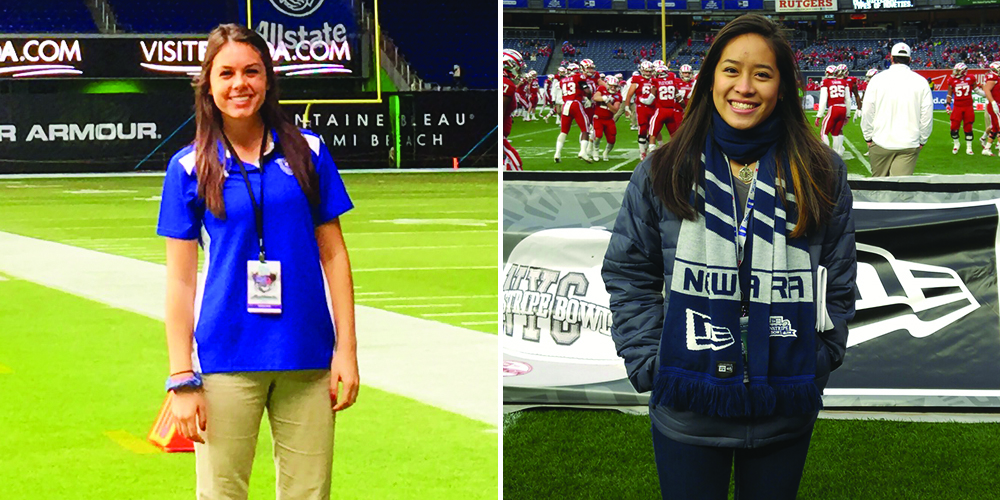 Members of the football team weren't the only Penn State students participating in a bowl game over winter break. Two undergrads spent portions of their breaks interning at postseason games.
Senior Erica…
December 23, 2015
For sports storytellers, 2015 provided mostly 'almosts'
Four-time NASCAR champ Jeff Gordon's near miss of a fifth title during his farewell season was one of several sports stories that fell just short of historic…
December 15, 2015
Sports history shows why playing ball with Cuba makes sense
By JOHN AFFLECK
Every few days, it seems, there is news about a new way in which Cuba and the United States are trying to heal more than a half-century of animosity, dating to the rise of Fidel Castro's communist regime on the Caribbean island.
…
September 11, 2015
In today's NFL, forget Super Bowl dreams – it's all about fantasy
(Editor's Note: September 2015 -- This is one of a series of commentaries by board members and friends of the John Curley Center for Sports Journalism, housed in the College of Communications.)
By John Affleck
As the NFL's regular season kicks off with a full…