News / Internships
October 13, 2014
Alumni share expertise during popular mentoring session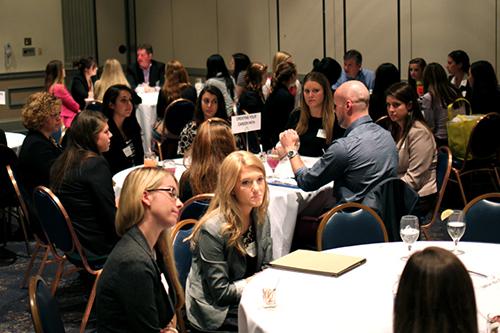 Dozens of College of Communications students found just what they wanted Sunday night at the Nittany Lion Inn as dedicated alumni participated in a popular mentoring session that provided advice and insights.
The session, "Mocktails and Real Alumni Advice," allowed members of the Advertising/Public Relations Network to share…
September 19, 2014
Annual Donor Dinner brings together College community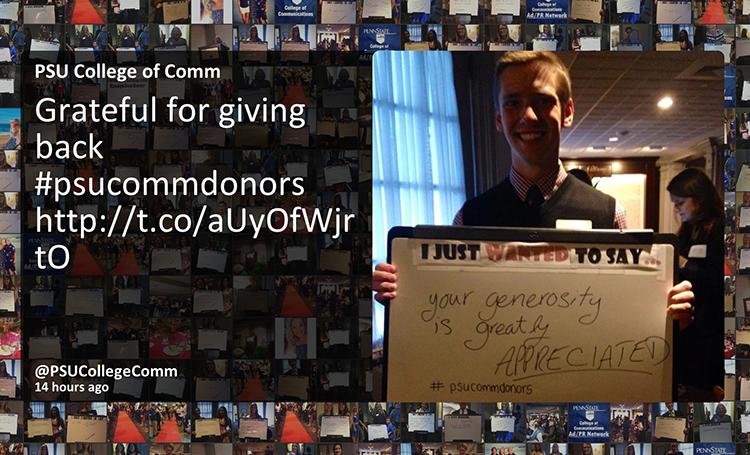 More than 300 people connected with the College of Communications celebrated at the Nittany Lion Inn Thursday night.
The annual Donor and Scholarship Recognition Dinner brought together students, alumni, faculty, staff and the evening's honored guests -- donors who support the people and programs in the College.
…
September 12, 2014
Annual reception provides cool start to semester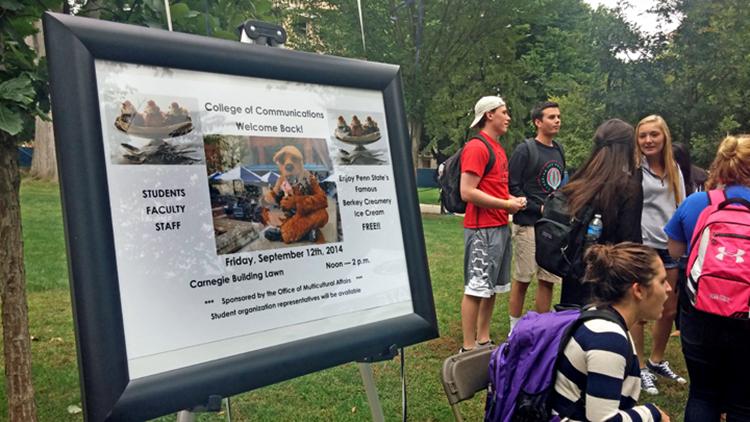 An annual start-of-the-semeter tradition in the College of Communications -- an ice cream reception for students, faculty and staff -- again drew a positive response and strong turnout on the Carnegie Building lawn Friday.
Along with building a sense of community by providing interaction among people in the…
September 10, 2014
First-ever 'Sports Night' a success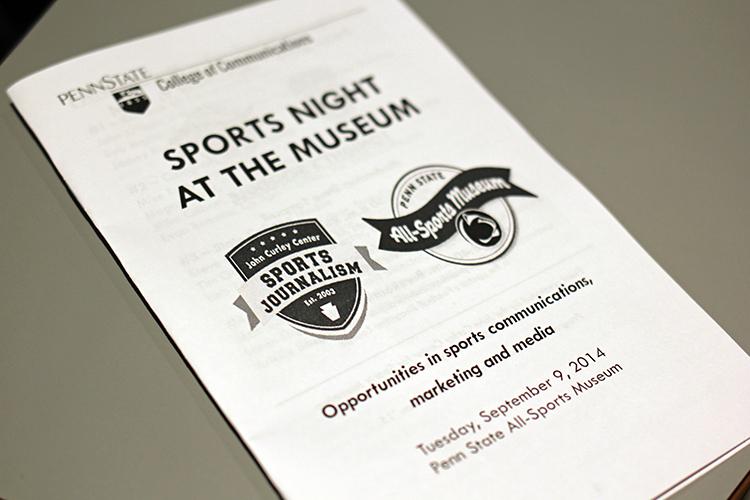 An attentive, engaged audience and presenters full of quality advice and insight made "Sports Night at the Museum" a resounding success Tuesday at the Penn State All-Sports Musuem.
Coordinated by the John Curley Center for Sports Journalism and open to all Penn State students interested in sports communications,…
August 22, 2014
Two summers with 'Conan' produce appreciation, love, respect
This is the 15th and final in a series about College of Communications students completing summer internships. In this installment, a first-person piece with an accompanying video crafted in true "Conan" style, senior advertising major Aidan Zordich from Youngstown, Ohio, writes about her experience the past two summers.