News / Lectures
October 21, 2014
Bronstein Lecture visitors focus on mixing politics, social media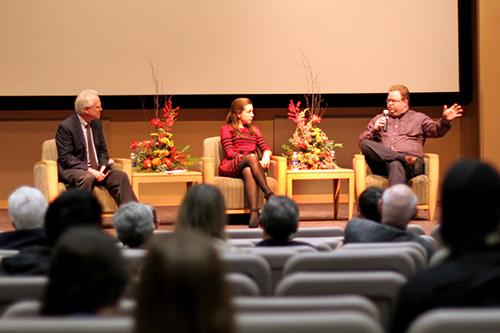 By Joel Wee
Erik Arneson, communications and policy director for Pennsylvania Sen. Dominic Pileggi and Brittany Foster, an associate at Triad Strategies, shared their wisdom about the benefits and pitfalls of mixing politics and social media during the Ben Bronstein Lecture in Ethics and Public Relations on Tuesday.
…
October 8, 2014
Author address journalism drama and his book, 'Drama High'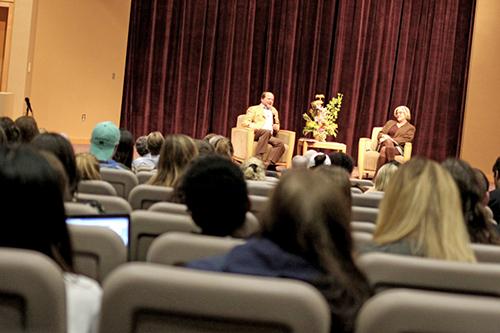 By Joel Wee
Author Michael Sokolove, whose novel about his high school's theatre program was named one of the best books of 2013, was the featured guest for the concluding session of the Foster-Foreman Conference of Distinguished Writers, focusing on his book and his experience as a writer.
…
October 7, 2014
Pulitzer Prize winner's advice resonates with students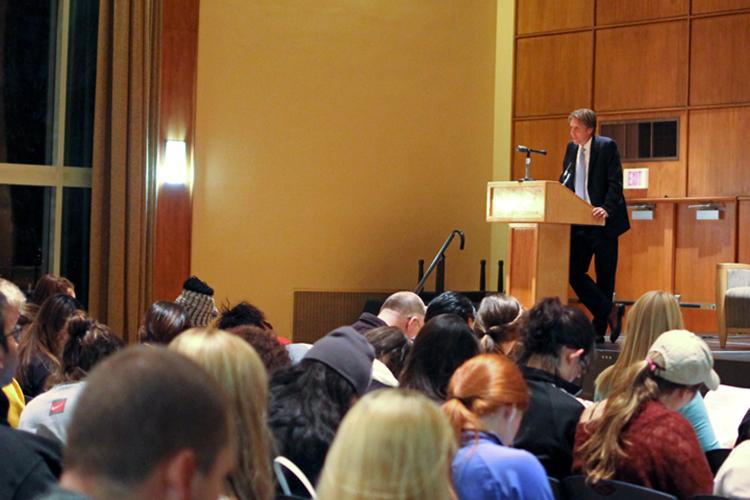 By Astrid Diaz ('14)
Building strong relationships, seeking originality and preparing great story ideas were among the most notable pieces of advice from 2013 Pulitzer Prize winner John Branch of The New York Times during his lecture Tuesday evening at the HUB-Robeson Center as part of the two-day…
October 6, 2014
Lecturer cites skill differences, but no easy answer with Internet use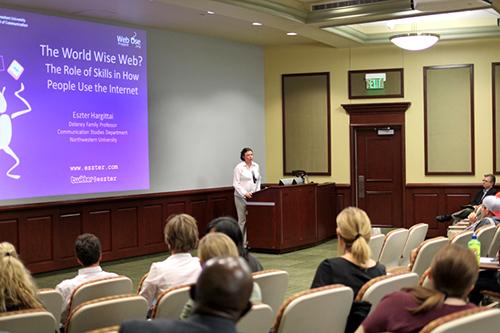 Skills people bring to their use of the Internet shape how they access information, how much information they…
February 13, 2014
Guest lecturer examines social media impact in South Africa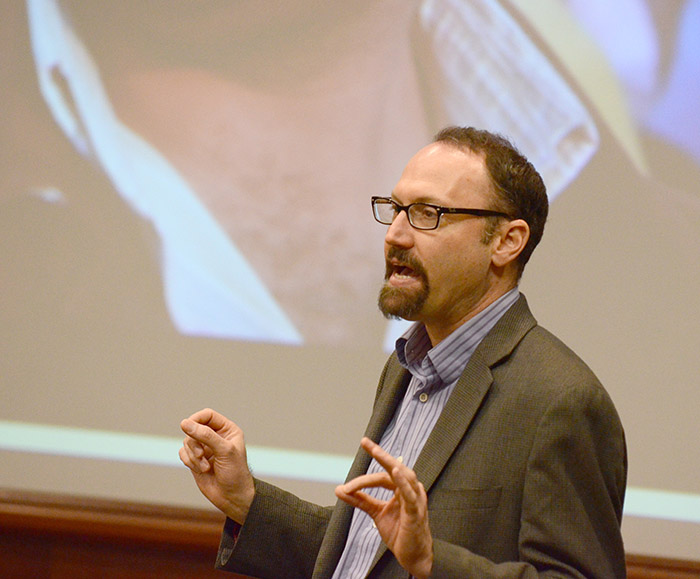 Michael Best discussed the impact of social media on democratic development in South Africa during a free public lecture Monday, Feb. 10, in Foster Auditorium of Patero Library.
The presentation by Best -- an associate professor at the Sam Nunn School…